On September 7, Nairobi Metropolitan Services (NMS) Director General Mohammed Badi announced that 11 trains were in the high seas on their journey to Kenya.
The 11 used diesel trains from Spain, are part of a Ksh1.1 billion plan for a commuter train service that connects the city centre to the estates.
"We are working on a railway city that will be operational by the end of this month," the NMS boss revealed while addressing the National Assembly Committee on Administration and National Security.
By November 2019, 10 commuter railway stations had undergone refurbishment in preparation for the changes.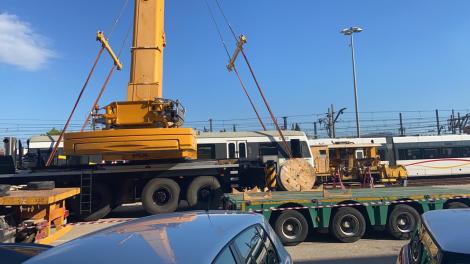 The Ministry of Transport, Infrastructure, Housing and Urban development Director of Administration, Mabeya Mogaka stated that the move was aimed at making railway commuter transport enjoyable and a choice for many people in Nairobi.
"Kenya Railways is working with Safaricom so that they can have a connectivity with the soon to be launched Bus Rapid Transit (BRT) system, where one pays for one ticket and they can seamlessly use it in the train and connect with the BRT to their final destination and vice versa," he stated at the time.

"We want a situation where people coming from the Central Kenya region can park their vehicles at the Ruiru station and board a train, people from Mombasa and Eastern region like Machakos can park at Athi River and come into town by train," he added.
The new-look stations were modernized and fitted with automatic ticketing, CCTV camera monitoring, server rooms as well as security screening areas.
In his recent presentation, General Badi also revealed his plan to block all matatus from accessing Nairobi's Central Business District (CBD) from November 2020.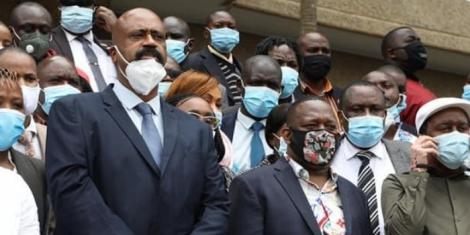 He further detailed the establishment of bus stations in Ngara and Parklands for all vehicles plying Thika road, while those coming from Machakos and Lang'ata would have a stop point at the Kenya Railway Golf Club.
A dysfunctional public transport system and related infrastructure has been one of the biggest challenges facing Nairobi.

Traffic congestion in Nairobi costs Kenya approximately Ksh100 billion a year, Nairobi Metropolitan Area Transport Authority (NAMATA) revealed.
The new railway plan has set its sights on increasing the capacity on commuter services in the capital from 13,000 to 132,000 passengers a day by 2022.
This will inevitably chip away at the number of commuters who would prefer using a matatu as opposed to a cheaper bus under the BRT system or the hourly trains that are not susceptible to traffic.
Nairobi's matatus are a major source of employment for drivers and conductors as well as investors who rake in billions of shillings daily ferrying over 200,000 people daily into and out of Nairobi.
The two modes of transport will be fighting it out for the estimated 1.5 million city commuters who travel into Nairobi's CBD every day, according to a Kenya Railways statement.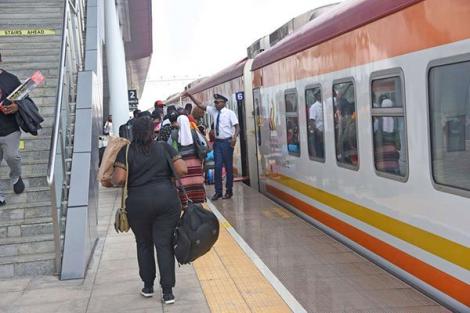 According to the Nairobi Bus Rapid Transport Labour Impact Research Report published in January 2019, the matatu workforce is young.

73% of the respondents were under the age of 40, similar to other sectors of the Kenyan informal economy, pointing to the way the sector has been providing employment for a large pool of unemployed young people, especially men.
The study further showed that most matatu workers are in long-term informal employment. Nearly 50% of the workers interviewed have been in their respective occupations for five years or more.
Notably, The workforce is largely educated, with nearly 60% having completed secondary level, and 18.8% achieving college graduation. Furthermore, many have additional qualifications, including driving (47%) and mechanical engineering (18%).
Worryingly, only 3.9% of the respondents had any form of written agreement or contract covering their employment.
This would make their dismissal all the more easier, if the incoming trains and BRT systems take effects in the next few months.
The 2017 Economic Survey undertaken by the Kenya National Bureau of Statistics estimated that there were 417,200 people engaged in the national informal transport and communications sector, and that the number has risen steadily year by year.
According to the data, at least 35,193 jobs were at risk upon the implementation of the BRT system, with 5,760 new jobs created, compounding to a net loss of 30,000 jobs.
Coupled with the looming launch of commuter trains, the matatu industry could be facing its biggest challenge yet.

SOURCE: kenyans.co.ke

What Are Your Thoughts
Share with us what you think about this article