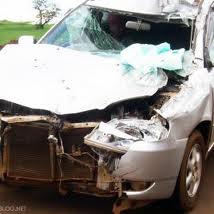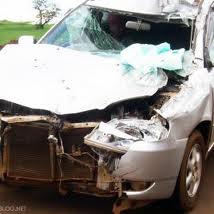 Nairobi — A driver and a pedestrian died on Saturday morning following a fatal accident at Chiromo towards Westlands on Waiyaki Way.
The driver, who was suspected to have been escaping from an accident scene at the University Way roundabout, knocked down a pedestrian, before he met his death after ramming into a trailer.
The pedestrian, a woman who was being accompanied by a friend to collect a body at the Chiromo Mortuary died on the spot, having also suffered a traumatic amputation of one lower limb.
Jane Pambanya, who had accompanied the dead pedestrian, said she could only recall seeing a speeding car headed in their direction as they crossed the road.
"We were three when we were crossing the road. I had accompanied the deceased on our way to the Chiromo Mortuary to collect a body. When we had crossed the road we saw an oncoming car that was coming towards us speeding," Pambanya said.
"I am in shock as I cannot explain how she was hit by the car," she added.
The accident that occurred shortly before 7 o'clock in the morning caused a heavy traffic snarl up on the busy Waiyaki Way, as police struggled to clear the scene in search of the missing limb belonging to the struck pedestrian.
A Matatu driver, who was hit by the speeding car at the University Way roundabout, said he had already reported the matter to the Parklands police station.
"I had just taken the round-about, when the driver hit my car from behind. He jumped onto the other road on realizing that his car was still moving. I took his number plate to report to the police," said the Matatu driver.
The dead driver is believed to have hit three other cars at the roundabout before taking off from the scene.
"He had entered from University Roundabout, followed the wrong side of the roundabout trailing a Matatu that had passengers. He swung on the wrong side of the highway knocking posts before he swung again nearly hitting pedestrians waiting at St Paul's Church then he ran away prior to his death," recounted a witness who wanted to remain anonymous.
In a separate incident, another pedestrian was knocked down at the Capital Centre turn off along Mombasa Road.
According to Kenya Red Cross, the pedestrian was struck by a vehicle just before 7 o'clock Saturday morning.
The pedestrian, who sustained soft tissue injuries, was evacuated to Kenyatta National Hospital for treatment.
Copyright © 2012 Capital FM.
What Are Your Thoughts
Share with us what you think about this article