Interpol closes in on car theft and drug trafficking in East Africa
Updated: October 14, 2010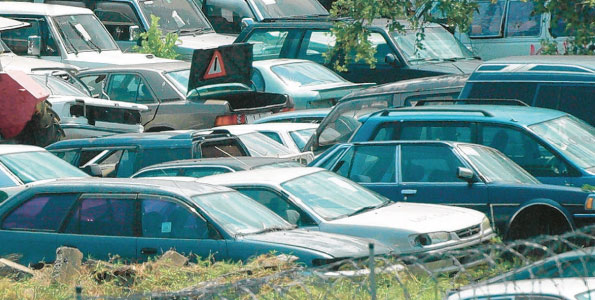 An extensive Interpol operation is under way to cut off international motor vehicle theft and drug trade that finds its way into East African countries from Asia and Europe.
A combined team of police officers from Tanzania, Democratic Republic of Congo, South Africa, Zambia, Mauritius and Interpol headquarters in Lyon, France, has impounded at least 60 stolen cars in Tanzania.
According to the Director of Criminal Investigations Robert Manumba, the cars were stolen from Kenya, Japan, South Africa, Malaysia, United Kingdom, Germany, Slovenia, Mozambique, Tanzania and Australia.
"We have already carried out similar operations in Malawi and Zambia where cars, drugs, guns and other such items have been impounded," said Mr Manumba.
In the recent swoop, the combined team managed to recover 22 vehicles from Tanzania's main exporter of used and new vehicles Japan, 12 were from South Africa, eight from Malaysia, three from the United Kingdom, and one each from Kenya, Tanzania, Slovenia, Mozambique, Australia and Germany.
Ten other vehicles were impounded and their verification was still ongoing.
He said besides the joint operations there were other internal operations being undertaken locally by the Tanzania Police in collaboration with security organs, to arrest the situation.
In addition to the vehicles the team impounded more than 40 tonnes of illicit drugs. These drugs included 39,958 kg of bhang, 43kg of Khat and 243 grammes of heroine.
Firearms recovered included seven sub-machineguns and 506 rounds of ammunition.
Also caught in the crackdown were illegal immigrants from Somalia, Burundi, DRC, Kenya and Zambia.
The team was supported by officers from the Southern African Regional Police Chiefs Co-operation Organisation based in Harare and Eastern African Police Chiefs Organization headquartered in Nairobi, Kenya.
Two years ago Kenya Police reported that an international criminal ring had been stealing about 10 vehicles a week from its major cities and towns and smuggling them to central and southern Africa via Tanzania and Uganda.
Though car thieves have targeted high-value four-wheel-drive vehicles in the past, lately the demand for small saloon cars has increased.
According to the police, most vehicle thefts occur either in Japan, United Arab Emirates, South Africa or Mozambique.
Once a vehicle is stolen in one country, crooks smuggle it to another through Mombasa, Tanga, Beira, Durban or Dar es Salaam ports.
Written By: Joseph Mwamunyange
Adopted From: www.theeastafrican.co.ke/news