The name denotes the inclusion of extra racetrack equipment, but a now-standard Competition Package on the 2014 BMW M5 could also be read as the brand aiming to keep pace with fresh, er, competition.
Since the current generation BMW M5 launched in 2012, its rivals have either switched to a new generation (Audi RS6 Avant), or have had a harder-edged model added (Jaguar XFR-S), or have been heavily facelifted with extra performance and equipment (Mercedes-Benz E63 AMG).
To keep its broad shoulders ahead of sports sedan contenders, the facelifted BMW M5 now gets 11kW extra power, stiffer stabiliser bars, suspension that has been lowered a further 10mm, and retuned steering and stability control.
The 4.4-litre twin-turbocharged V8 engine now produces 423kW of power at 6000rpm and 680Nm of torque at 1500rpm, and continues to sends drive to the rear wheels via a seven-speed dual-clutch automatic.
Compared with the pre-facelift model, performance improves by 0.2 seconds, with BMW now claiming a 4.2 second 0-100km/h sprint – though that's still 0.3 second behind Audi's claimed time for the RS6.
Signalling those changes on the outside are a new double-kidney grille, 20-inch alloy wheels and black, twin sports exhausts.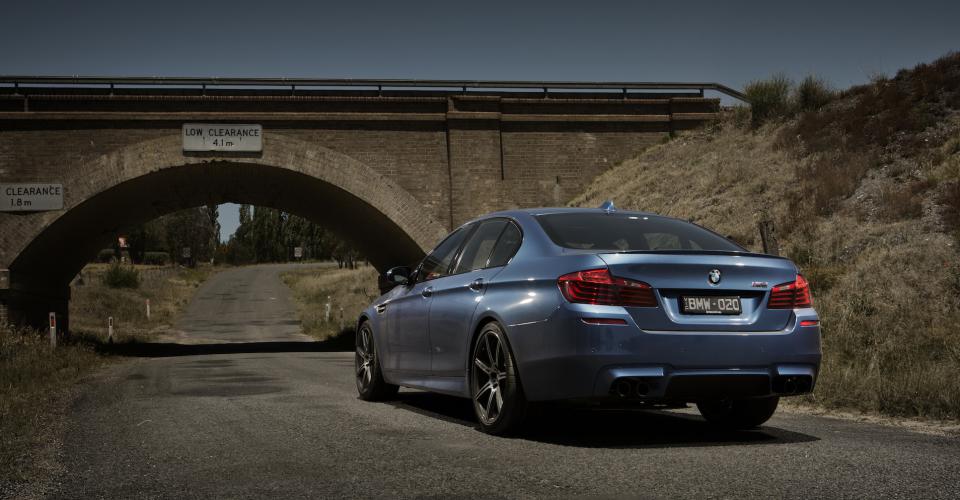 Inside, there's a new touch controller for the iDrive infotainment system, plus more equipment including automatic soft-close doors, an electric boot lid with an open sensor when a foot is waved under the rear bumper, a digital radio system, adaptive LED headlights with auto high-beam, lane departure warning, and a collision and pedestrian audible warning function with 'light' auto-braking at low speed.
The M5 is also faster and most of the above equipment isn't available in the Jag. Similarly, the BMW costs $4900 more than the Audi RS6 Avant that gets all-wheel-drive, and is marginally quicker from 0-100km/h, but which lists many active safety technologies on its options list.The $20K extra from the BMW to the Mercedes-Benz E63 AMG buys even more of that technology unavailable on M5, including active seat bolsters with massage function, auto parking assist, active lane keeping assistance that detects lane markings and can move the steering wheel to keep the car in the lane, auto-braking capability up to 72km/h and active cruise control.
From the sprawling dashboard up front to the acreage of legroom in the rear, the M5 is classic, ultra-roomy 5 Series with lots of extra class.
There's a slim, three-spoke sports steering wheel with M1 and M2 preset buttons that allow favourite steering, suspension and drivetrain modes – three of each, from Comfort through Normal to Sport – to be saved.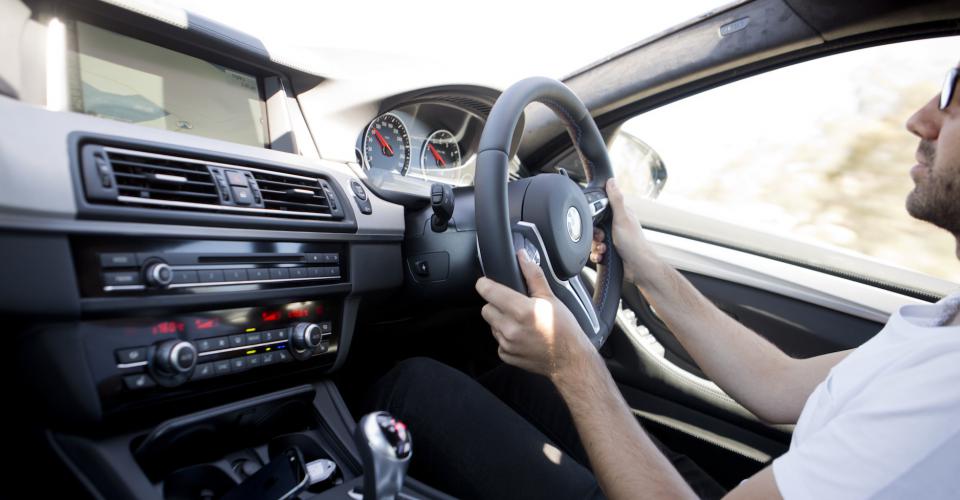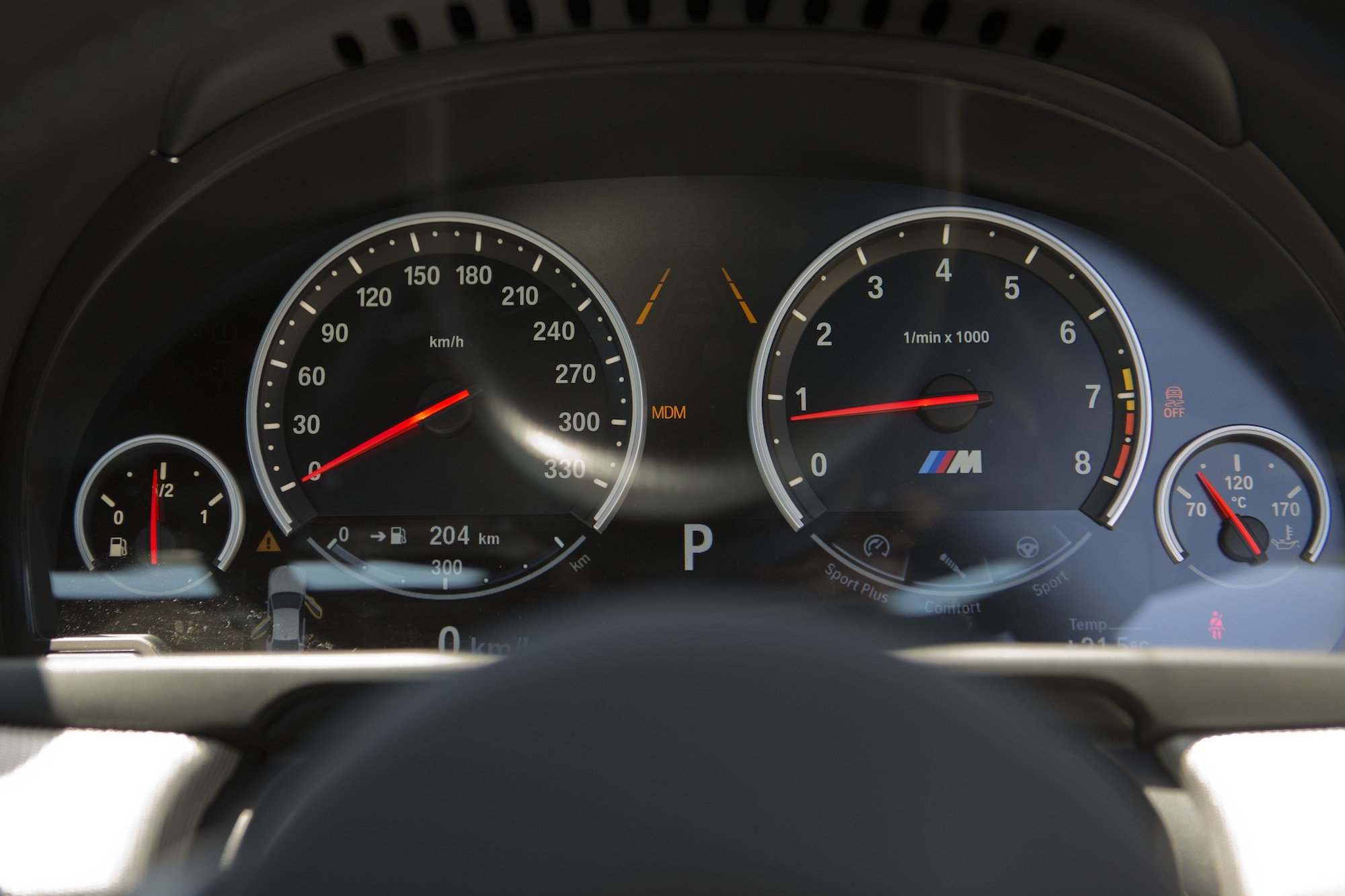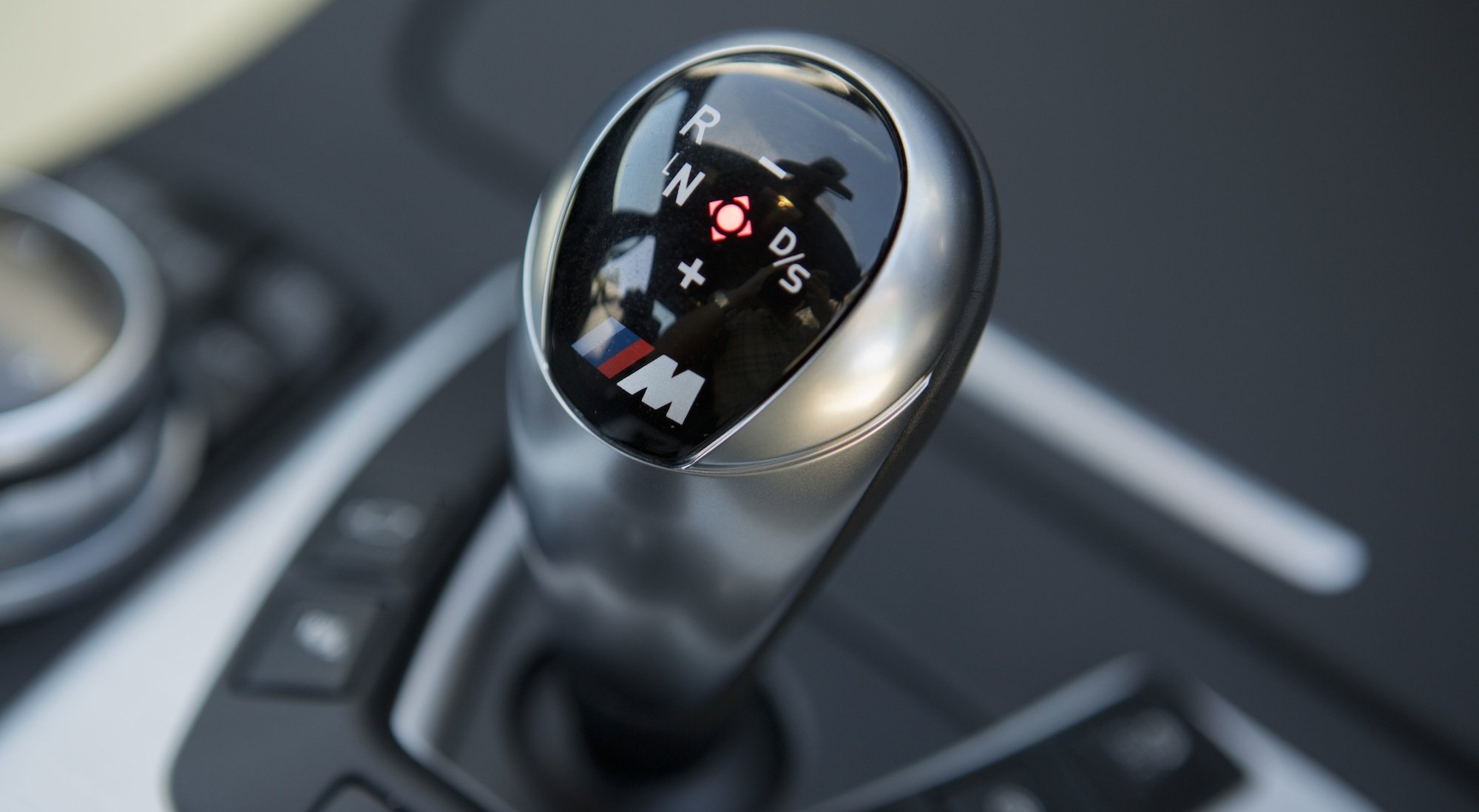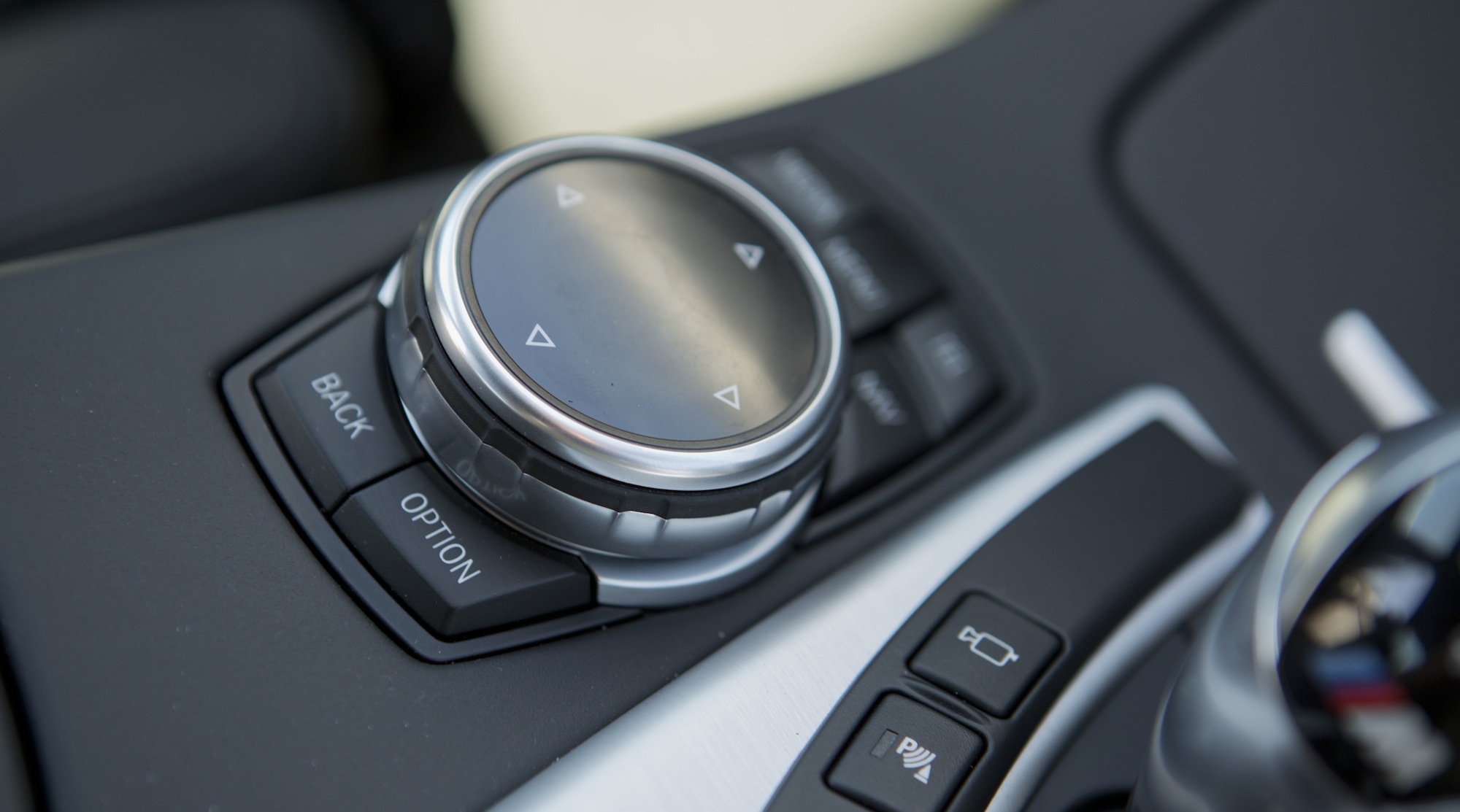 The seats are heavily bolstered and trimmed in high-quality Nappa leather that extends to cover the entire top of the dashboard and door trims, and the colour head-up display is a fine complement to the huge 10.1 inch centre screen. BMW's iDrive is the easiest to use of the connectivity systems in premium cars, and the touch sensor on top of the rotary dial makes dialling numbers and letters as easy as swirling a finger.
The M5 may be fast, but it's supremely quiet and comfortable. For those enamoured by the high-revving V10 of the previous-generation M5, perhaps the current model may seem a little too quiet; more 550i M Sport than proper M car.
There are some credible reasons for thinking that way. The twin-turbo V8 isn't the sweetest sounding engine, and it certainly isn't as firey as the Mercedes-Benz and Audi engines of the same cylinder count. The automatic gearbox quickly defaults to the tallest possible gear around town, keeping revs low. And in their Comfort settings the steering is light and lacks tactility, and the suspension is quite supple, particularly for a car wearing low profile tyres.
Switch the gearbox, steering and suspension to their more aggressive Sport settings, however, and the M5 steps up to reveal itself as the most dynamically sharp car in its class. The steering is still a weak link – way too heavy in that mode for commuting, and still too vague at speed. The stability control is also far too intrusive, even in its less restrictive Sport mode.
Source: CarAdvice
What Are Your Thoughts
Share with us what you think about this article