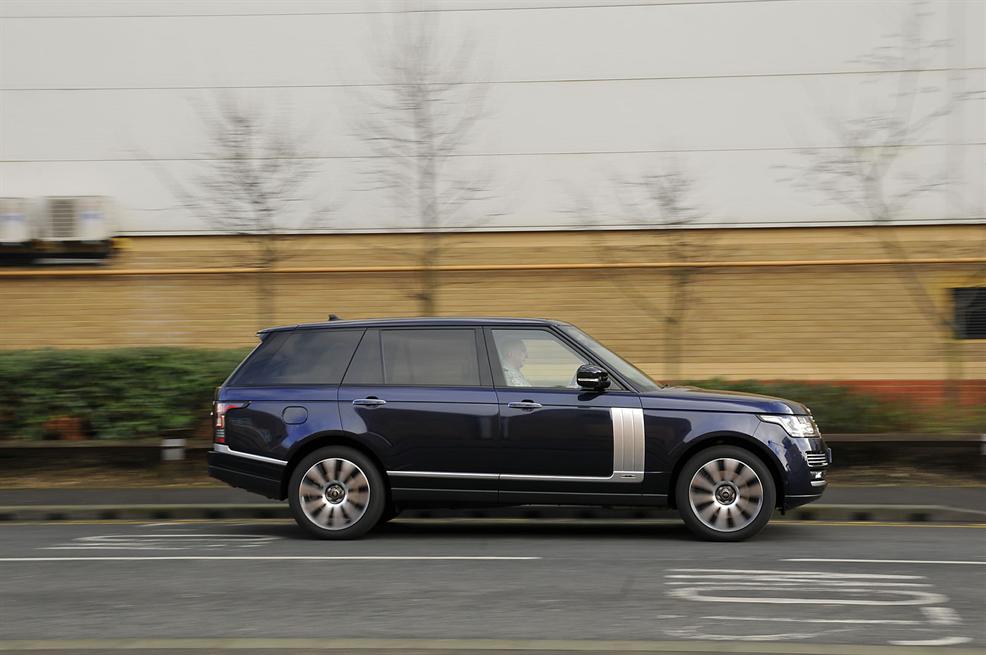 This is the new long-wheelbase Range Rover, which has been designed to firm up the big SUV's credentials as an alternative to a luxury saloon.
It has been made 20cm longer, liberating an additional 18cm of rear leg space. It's a clever design job, too, because the car hasn't been made to look ungainly in the process, with only longer rear doors giving the game away.It is available with two engine options, both familiar from the regular model: a 5.0-litre supercharged petrol V8, or the more popular 4.4-litre V8 diesel.
A diesel hybrid version will also be available later this year.

What's the 2014 Range Rover LWB like inside?
The big news, of course, is in the back. The current Range Rover is already far easier to climb into and out of than the previous model, but the longer one really is up to limo standards: providing, of course, that you don't mind a step up, rather than a stoop down. Once ensconced it really is up to the standards of the world's best saloons.
All of that extra length has gone into providing more kneeroom and there's now a huge amount of lounging space. If your legs are long enough you can also tuck your feet under the front seats.In fact, the back of the longer Range Rover really is a supreme way from which to survey the outside world. The commanding height gives you a terrific view over most other traffic, and with a panoramic roof option plenty of daylight floods into the back.
The seats themselves are just as comfortable as in the regular model, although they do recline a few degrees farther back. As in the normal Range Rover, a three-seat rear bench is standard with the option of individual 'Executive' seating, with two individual chairs separated by a centre console.Up front it's situation normal. No bad thing, of course, because the Range Rover has a wonderfully ordered and well tailored cabin. It can't match that in a Mercedes S-Class, though, which leads the way for craftsmanship and quality of infotainment.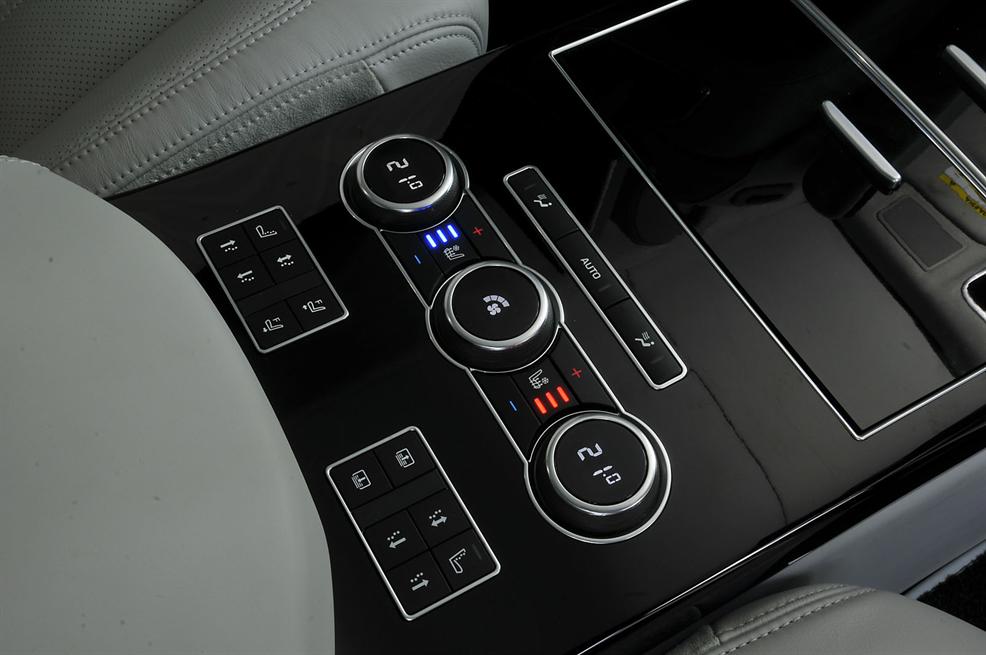 What's the 2014 Range Rover LWB like to drive?
Identical to the normal model. Which is a good thing.We've only driven the supercharged V8 petrol model, but adding the extra inches to the floorpan has had no adverse effect whatsoever on how the car conducts itself. It feels as smooth-riding, agile and refined as the standard car, making it extremely competitive with other luxury saloons.Nor is there any sign that additional weight has blunted the performance: the V8 petrol is almost indecently swift for a car this size. Of course, it remains to be seen whether the V8 diesel will cope as well but we've no reason to doubt that it will. We've also got no reason to doubt it will be every bit as good off-road, too.Downsides? The car is just that bit more difficult to park, and the V8 petrol model will drain your pockets fast, with average economy of 20.5mpg and a £1135-per-month company car tax bill.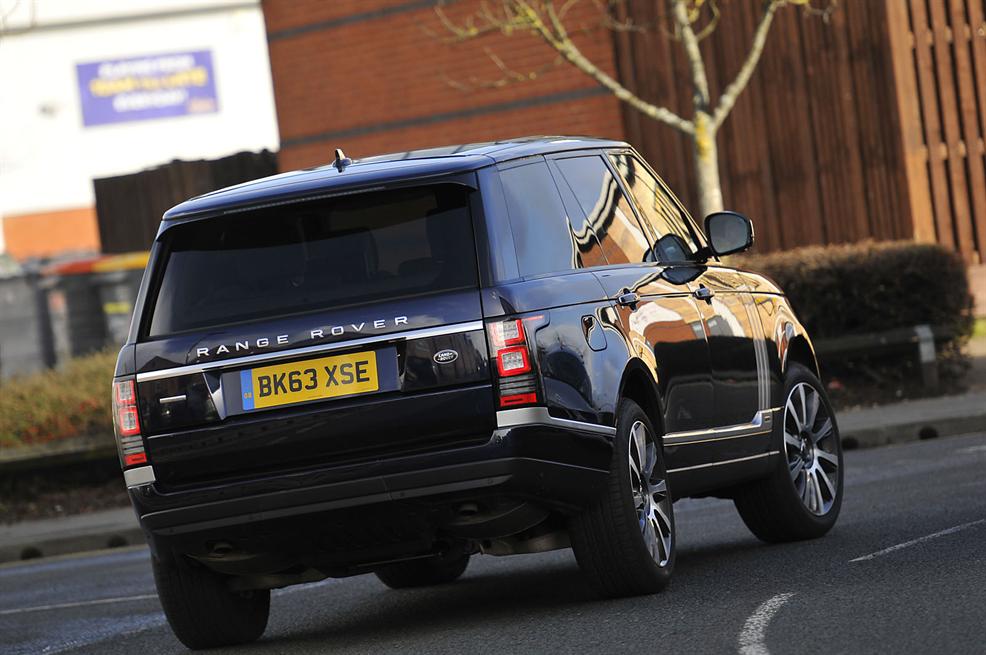 Should I buy one?
If you plan to chauffeur or be chauffered then the new long-wheelbase Range Rover is a compelling proposition even in the UK, which is far from the car's target market. It's a fabulous thing to be ferried around in, with a uniquely commanding view outside, and is equally good to drive yourself.However it is a pricey proposition and a more conventional luxury saloon with a six-cylinder diesel will be cheaper to buy and run. Nonetheless, the longer Range Rover does cement its position as one of the world's finest luxury cars.
Source: WHATCAR?
What Are Your Thoughts
Share with us what you think about this article