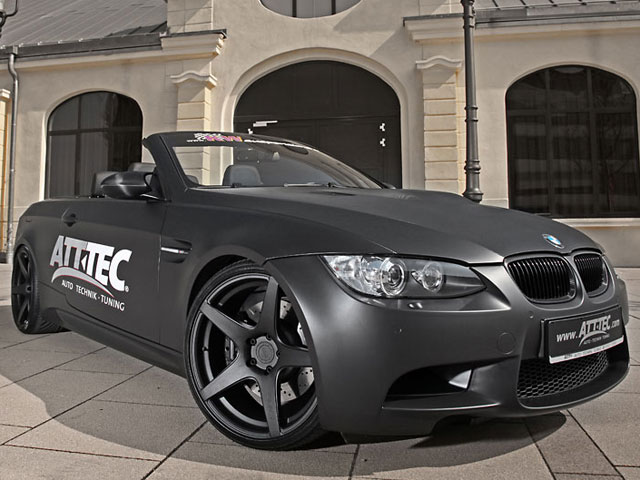 src="https://www.kenyacarbazaar.com/blog/wp-content/uploads/2012/04/173842-150×150.jpg" alt="" width="150″ height="150″ />Baden-based tuning outfit ATT-TEC has wrapped this M3 in matte black, given it a pretty serious power boost and enhanced its handling.They started by fitting a compressor kit by G-Power, which is priced at €11,430 including the software, but not including installation, which will set interested parties back a further €1,310.
As a result power increased from 414 to 520hp. A stainless-steel exhaust system was then fitted, which comes in at €1,455 and €140 for the installation.
ATT-TEC has also equipped this M3 with 20-inch ADV.1 alloys and Vredestein Ultrac Sessanta tires, which for the set costs €7,150. The driving dynamics were further improved by fitting Inox Line III Variant lorry track coilovers for €1,929. Finally two colored and unique body films including carbon wrapping foil are on offer for €2,600. For the complete tuning package M3 owners wanting some added individuality will have to pay €26,573.
What Are Your Thoughts
Share with us what you think about this article