The Toyota IST is not so much the new kid on the block but here in Nairobi, it is definitely a newer, slightly bigger and better version of the  Toyota Vitz. First released by the Toyota Motor Corporation in 2002, the IST has proven to be a replacement for the Vitz for car owners looking for an affordable vehicle with more space, a bigger mileage, a better shape and still be fuel efficient.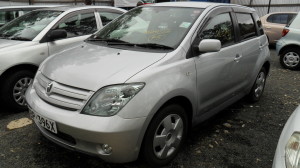 The Toyota IST doubles as the Scion in the USA and sells just as well there due to its perfect fuel consumption and mostly due to space availability.
The IST boasts more legroom for both passengers and the driver, and quite a spacious boot. Though all IST models do not carry leather seats, that should not be a deterring factor for a first time car owner in Kenya.
The car runs on an NZ-FE engine though Toyota has since improved the engine from the original 2NZ-FE to a more efficient and stronger 1NZ-FE engine.
The newer engine has a displacement of 1500cc and all their engines are VVTi technology based. Similarities  between the IST and the Vitz include its fuel consumption and maintenance.
It can take up to 42 litres of fuel and a full tank will only cost you Sh4,000. The IST can run for 18 kilometres on a litre of petrol, therefore Sh200 worth of fuel can take you on a day of errands in and around town.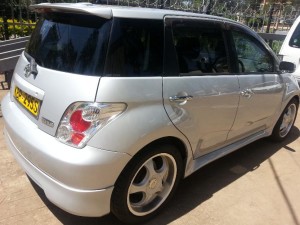 Maintenance
Servicing the IST is not  costly and the car can run for long periods without requiring regular checkups. Safety wise, the IST has six airbags and ABS control (anti-lock braking system). It has electrical retractable side mirrors which have indicators and auto-climate air-conditioner.
The back seats can be folded to provide even more space in the boot.
When it comes to cost, most IST models seem to sell at a significantly lower rate than the Vitz. A 2007 model can fetch Sh750,000 while older models of between 2002 and 2005 can go for as low as Sh500,000 depending on where you do your search.
The IST is definitely the next best option to buying a Vitz because you get a lot more value for your money in terms of comfort and functionality.
Source: www.kenyantoyotaclub.blogspot.com
What Are Your Thoughts
Share with us what you think about this article