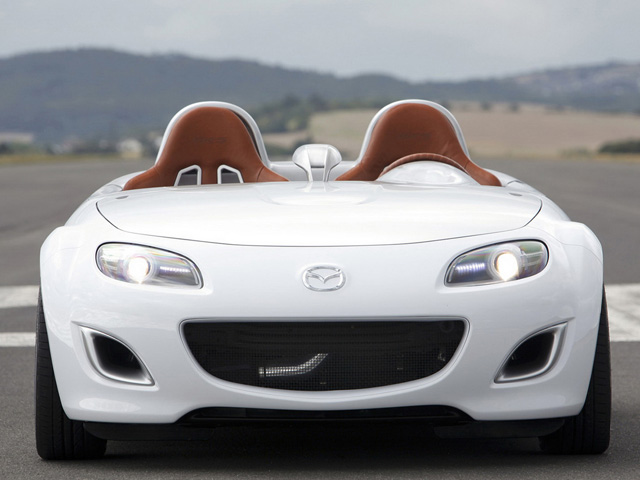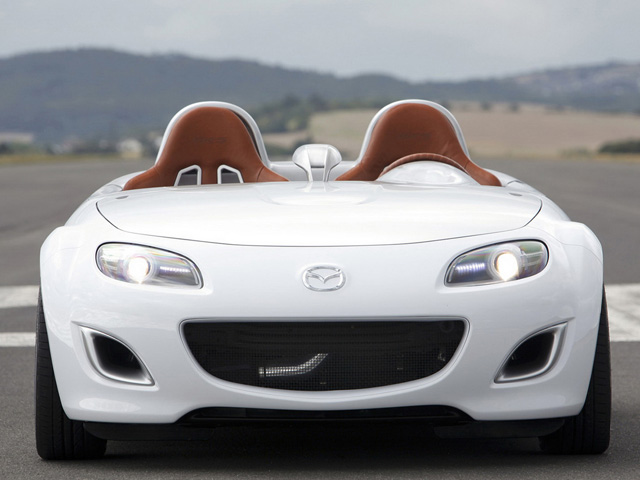 The Mazda MX-5 Miata is celebrated for many things, one of which is its unchanging look. The design of the Miata has not changed much in its 22 years. This is a great thing for those who love the car, and a point of contention for those who like to trash it. Still, it is one of the most affordable and fun to drive sports cars on the road today. An official redesign of the Miata is en route to showrooms in the very near future, but there are a few one-off and DIY designs that put a fresh new face on the iconic roadster.
The MX-5 Miata Spyder concept is an aggressive redesign with a look compared to the Porsche Boxster Spyder. This concept has 17-inch Advan alloy wheels and runs off of isobutanol, the eco-fuel used in Mazda's/Dyson Racing ALMS car. The MX-5 Miata Spyder also features a lithium ion battery to increase the concept's already impressive green credentials.
The Mazda MX-5 Superlight is easily the most radical redesign on this list. The Superlight was created to celebrate the 20th birthday of the MX-5 Miata. This unique concept is missing a few things, noticeably its roof and windscreen. These subtractions help the Superlight reach an almost anorexic curb weight of 2,194 pounds.
[nggallery id=22] Racers are going to love the look and design of the MX-5 Miata Super 20. The interior has been stripped bare and replaced with a roll cage and the engine has been upgraded with a DPTUNE ECU reflash, a 304-stainless steel header and exhaust .Handling is boosted with the addition of Racing Beat hollow front and rear sway bars, Mazda speed coil overs and a Mazda speed shock tower.
Sometimes when you want something done, you've got to do it yourself.
What Are Your Thoughts
Share with us what you think about this article