Railway Will Get Trucks Off Nairobi Roads - Kamau
Updated: February 12, 2014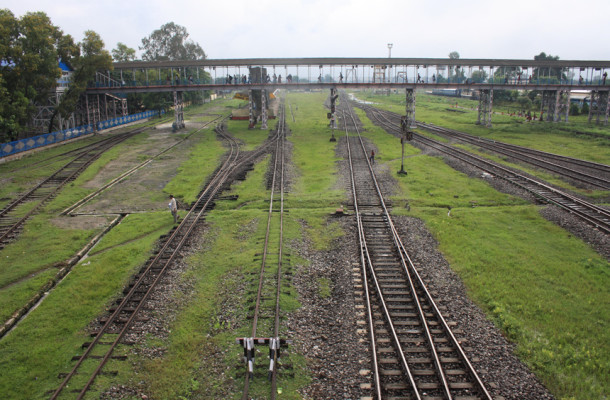 Nairobi — As Waiyaki Way, Langata Road and traffic in the city were trending topics on Twitter Tuesday, Transport and Infrastructure Cabinet Secretary Engineer Michael Kamau said the only way to deal decisively with road congestion in Nairobi was through the new Standard Gauge Railway (SGR).
He explained that while the Southern bypass, under construction, could provide some form of relief by the end of the year, the real problem was trailers and tankers.
"Look at the Northern bypass, isn't it still congested? You should get to Mombasa in less than three hours but there so many of these things (trailers) on the road. The other day 33 percent of JKIA staff could not get to work on time because one of them had spilt cooking oil all over Mombasa Road," he argued.
And with imports into the port of Mombasa projected to grow exponentially and a burgeoning middleclass, Kamau said the situation could only get worse and made the SGR imperative.
"One train will be able to have 216 containers. That is about a kilometre long," he pitched.
In the interim however, Kamau said his ministry intends to move the cargo carriers onto the Northern and Southern bypass to ease congestion.
The Bus Rapid Transit, he said, would also help reduce the number of cars on the road.
"When we knocked Kenya Bus out of business, eight matatus took their place and that's why we want matatus to be in organised groups. So they can have muscle to invest in BRT as we phase the 14-seater out," he explained.
He was also categorical that the road expansion momentum set by former President Mwai Kibaki would continue.
And as the rains threaten to worsen traffic, he said his ministry would pursue Public-Private Partnerships (PPP) that would keep the roads in good condition and ensure the smooth flow of traffic.
"By Friday you're going to see expressions of interest invited for eight road projects on PPP basis. This country is growing we cannot stop investing. We want to sell Thika Road as an asset, Southern bypass we're selling it and many more. So if you have money you're welcome," he said.