Channing Tatum Spoofs Jean Claude Van Damme's Volvo Commercial (Video)
Updated: December 20, 2013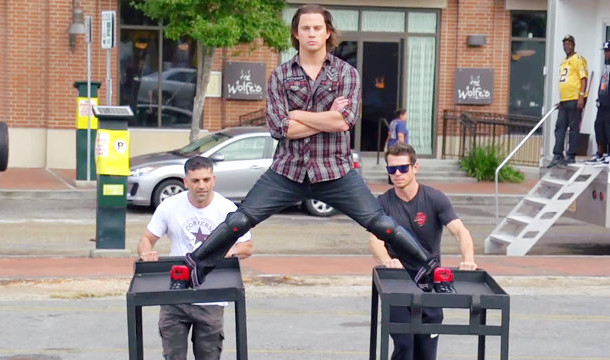 If you haven't seen Jean Claude Van Damme's Volvo commercial, or the parody of it featuring Rob Ford, then you seriously don't have any friends. The videos went viral within minutes and the world is just exploding over it.
And while we hate when people over-parody something, this Channing Tatum parody is worth some attention. We all found out the bi-curious hottie was actually funny with the odd ball film, "21 Jump Street" so it makes sense that he'd pull a stunt like this on set for the sequel, "22 Jump Street."
Check out the Rob Ford mashup of this…It may just blow your mind.