The Volkswagen Passat estate has always been the sort of car that you buy and just throw your life at, leaving it to sort out the mess. You want space, value, build quality, comfort, maybe even a reasonable dash of performance?
What's the spec?
Our test car came in mid-ranking Highline trim (yes, sounds like a contradiction in terms), which trumps the fairly austere S and Bluemotion trims below it with 17-inch alloys, DAB radio, parking sensors, touchscreen sat-nav and two-zone climate control. Highline is the minimum requirement if you want to spec the dual-clutch auto gearbox.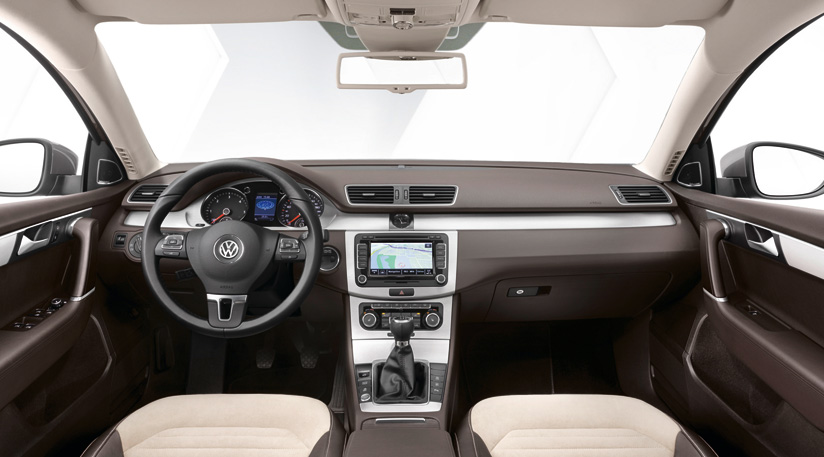 So, in that spec and with the entry-level 138bhp 2.0-litre diesel engine, you'll pay £26,385 – the very cheapest 2.0 TDI Audi A4 auto with the most miserly spec would be almost £30k. The entire list of optional extras on our car? £500 for metallic paint.
I'm guessing the Passat is short on sex appeal, big on practicality?
Well, the Passat is not an unattractive car and it does exude a restrained, respectable sort of class to the outside world, but yes, it's fairly straight and somber inside with lots of black and an overwhelmingly functional feel – the flashes of silver that you'll find on the Golf's switchgear are, for instance, missing here, and some of the plastics on the door cards and steering wheel look and feel a bit cheap. But I don't mind that: it's a no-nonsense sort of car and the surroundings you find yourself in reinforce that.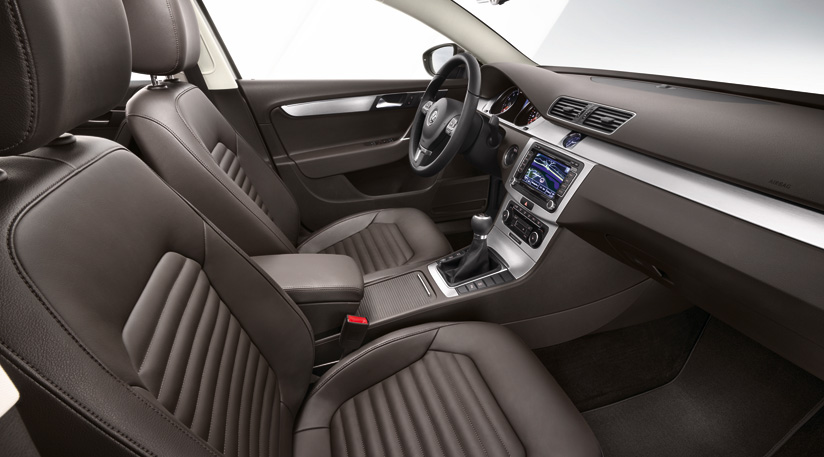 And, yes, it is very practical. The seats are firmish but very comfortable for buttocks being transported over long distances, and there's good head- and legroom in the back, even for a car full of six footers. The boot is deep and broad too, and there are 60/40 folding rear seats, together with easy-to-reach handles in the boot to pop them forwards. There's also a full-size spare wheel (hurrah!), and a parcel shelf that slides forwards in two increments is a neat touch too – it gives you access to the boot, plus a little shelf to rest things on while you sort out its contents. Simple, but it makes you realize how deeply they've thought about how you'll use this car.
What's it like to drive?
It's astonishing, a genuine rival to the BMW M3. No, no it's not really, but it's very well judged, the kind of car you could drive every day of the year without it ever getting on your nerves. There's perfectly adequate performance, the ride is generally refined, the gearbox is almost always smooth – I caught it napping a couple of times and it thumped from second to first, though – and the steering is nicely weighted if a little numb. Importantly for a car that'll probably spend much of its life thrapping up and down motorways, the Passat suffers only low levels of road- and wind-noise.
Is it economical in the real world?
It is: the never-achievable official figures state 54.3mpg, but our test car managed 42mpg on a 400-mile trip. Not bad? I'd say excellent considering it was loaded with four people and their luggage while travelling at 80-90mph on the motorway. Take those passengers and their luggage out and stick to the speed limit and you'll be in with a shout of matching that figure. You easily crack 500 miles on a 70-litre tank, perhaps 600. Starting from full, we added just 53 litres to the Passat's tank during our 800-mile round trip, and still had a third of a tank left when we got home.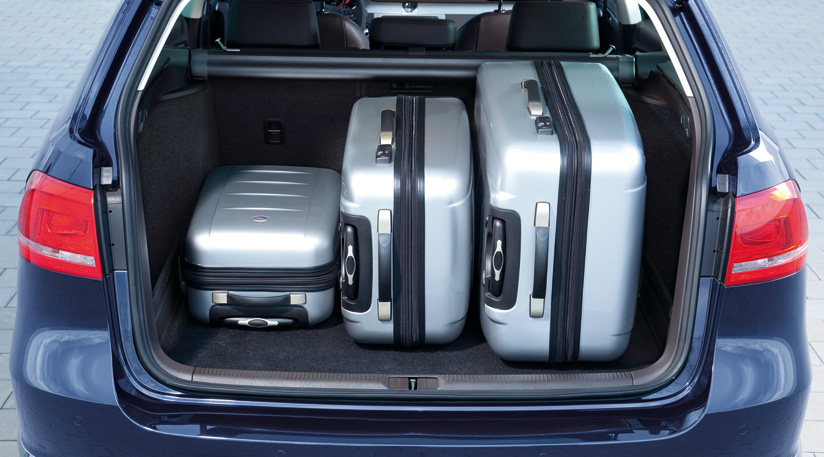 There's a twist too: not only does the DSG gearbox add almost £2k to the price, it also knocks the mpg back from the manual's 61mpg to 54mpg, and pushes the Passat's tax rating up by two brackets. There are some big savings to be had by going for the manual.
Verdict
The Passat won't set your pants on fire, but it is a slow-burn, the kind of car that gradually worms its way into your affections because it's just so good at fitting into your life. Its breadth of ability is impressive: value, comfort, frugality, (adequate) performance, refinement, practicality… it's even okay to drive. If you had to put your money into one all-round family car, this wouldn't be a bad choice at all.
Source: Car World