Inspector-General of Police David Kimaiyo on Thursday insisted that the ban on tinted windows affects both private and public service vehicles.
This comes even as citizens questioned the legality of the directive.
The police boss said the ban applies to all vehicles driven on Kenyan roads regardless of who owns them or what they are used for.
"This is the law and it must be obeyed by everyone. It does not matter whose car it is. Even foreigners driving into the country must remove the tint from their vehicle windows if it is to be driven on Kenyan roads," Mr Kimaiyo said.
He was speaking to journalists during a breakfast meeting held to explain how a new communications and security surveillance system that will be put in place by Safaricom works.
Motorists whose cars will be found with tinted windows will be prosecuted, the police boss warned. The vehicles will be impounded, he added.
The directive was issued on Tuesday as part of the government's efforts to curb rising terrorism that has cost the country hundreds of lives in the past few years.
He also directed that all passengers boarding public service vehicles should be screened for arms.
His statement contradicts what his office said on Wednesday that the order only affects public service vehicles.
Some police officers are already taking advantage of the directive, harassing motorists on the roads and asking for bribes.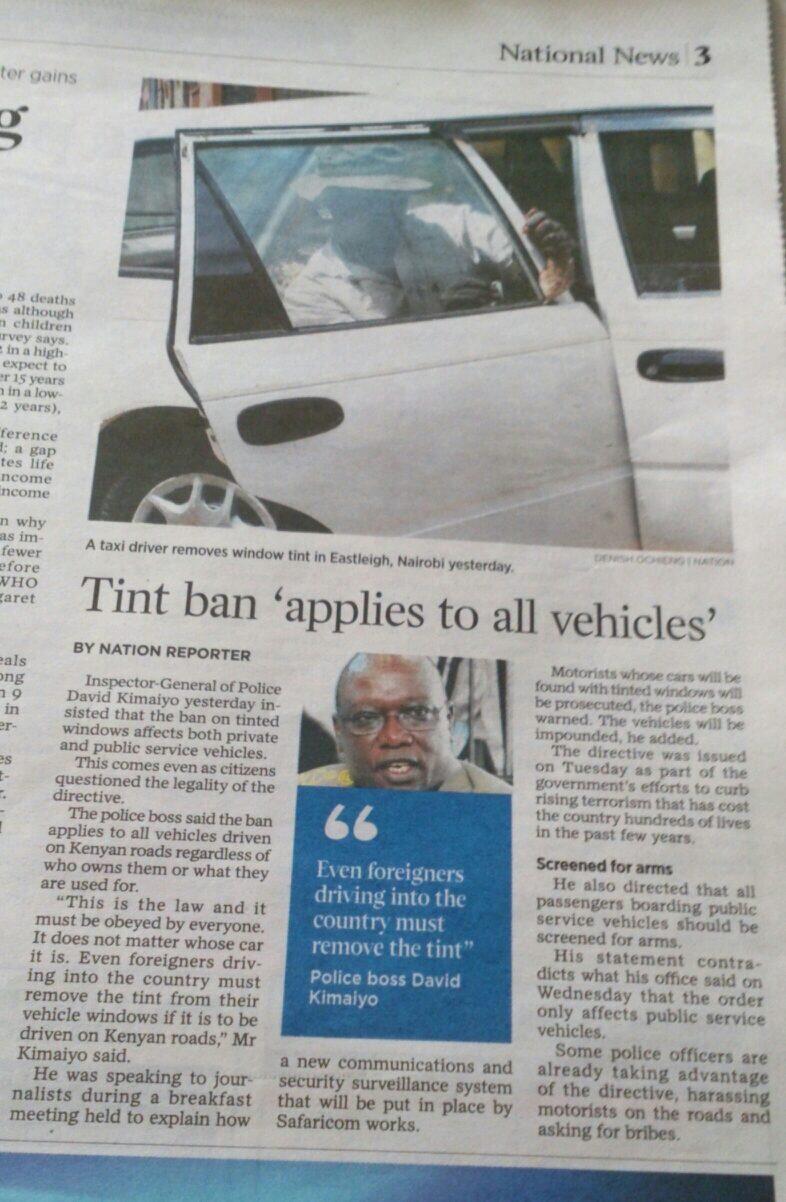 - Source: http://www.nation.co.ke