3 Policemen escape death as patrol car gets swept after Mikwa River swell
Updated: November 11, 2013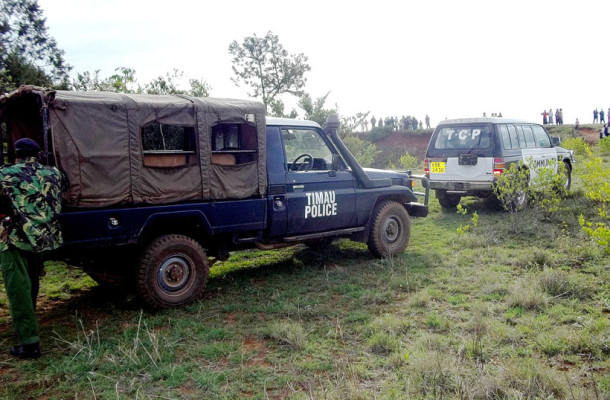 THREE policemen escaped death in Kyuso district after their patrol car was swept away by the swollen Mikwa River. The officers escaped unhurt as they watched their car roll down afew metres.
"The water came with a lot of pressure as we were crossing the river. I felt I could not move the vehicle so we stepped out of the car before we saw it roll down the river," an officer who sought anonimity said.
Kyuso deputy county commissioner Peter Maina said the incident took place at around 9.00pm on Wednesday. "We have spent the night here trying to remove the car from the river with no success. Surely even the men trying to help us were all drunk so it became difficult for us. I think if they were sober we could have pulled it out of the sand," Maina said.
He said the river burst its banks due to heavy rains up Mumoni hills. Maina said the car is one of the recently acquired police patrol vehicles bought by the government. He said the vehicle is computerized and once the engine enters water there are very little chances of it functioning again.
This comes shortly after the Toyota Kenya won the tender to lease 1,100 new cars in a deal estimated at sh 3 billion vehicles for police. The recent ones Grandtigers have been termed as substandard and has had many complaints from the users some of the saying that their engines have been boiling.