Dealers Want KRA and Kebs Rules Harmonised
Updated: January 23, 2014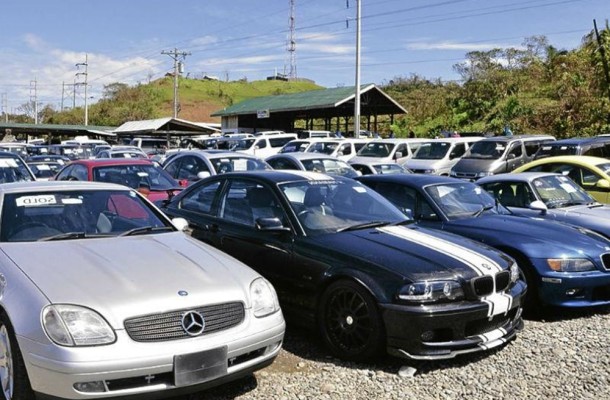 Motor vehicle importers want a harmonised standard on the age limit of imported second hand cars. The Car Importers Association of Kenya wants the dates used by the Kenya Bureau of Standards and the Kenya Revenue Authority streamlined to end confusion on used vehicles.
According to the association national chairman Peter Otieno, Kebs who are mandated to inspect the vehicle's road worthiness grade the vehicles as per the year of their first registration while KRA uses the month system to impose taxes.
Kebs amendment published in July, 2008 stipulates that all vehicles which are more than eight years old from the year of first registration shall not be allowed for importation. The difference between the date of registration and date of manufacture shall be not more than one year.
He said this has brought confusion on the age limit issue leading to importers paying extra taxes to KRA. "The age limit of used motor vehicles should be a block. It is either the government harmonises the system for the vehicles to be grouped per the year or month system by all agencies. This will ensure everyone is compliant," said Otieno.
He said the two different systems used by the government agencies is confusing since the date captured on the motor vehicles logbooks and the one on the inspection certificate differ leading to some vehicles being locked out as having exceeded the age limit.
According to the association, a harmonised system will ensure importers pay the right tax and vehicles bear logbooks for the right year hence ending the current confusion.
He said the difference has subjected importers to a tax of between Sh60,000 to Sh1 million, a move he described as "ripping innocent Kenyans off their money".
Otieno said more than 2,000 used motor vehicles registered in 2006 in the country of origin are being held at the port on grounds that they have exceeded the age limit because of the confusion.
"A vehicle registered in January 2006 should be allowed to come in up to the end of January this year as per the KRA system. However, Kebs is locking them out saying the end date was December last year yet the vehicles arrived in the country as early as October, 2013," he said.
The importers of the 2006 used cars now have to part with USD220 approximately Sh20,000 for re-inspection by Kebs and another Sh2,800 for inspection by the transport ministry.
The association said the more than 2,000 vehicles which arrived in the country in late last year and early this year should be given a waiver and the systems harmonised for smooth trade in the country.
Source: theSTAR