Mombasa set to host major car expo exhibition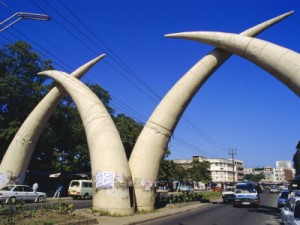 A major car expo exhibition is set for Mombasa in September.
The organisers said the car expo, to held between September 1st to 4th, is the first of its kind in the Coastal town.
The Coast Car Expo Limited Chief Executive Officer Victor Mwaniki said the expo has created a lot of excitement and anticipation within the region's auto industry business.
"This event has been dubbed "The Coast Car Expo" and will showcase all kinds of cars available for sale", said Mwaniki.
He said related auto products and services would also be featured at the event.
Participants
The main exhibitors, Mwaniki said, will include car dealers (for both new and used cars), financial institutions, container freight stations, Kenya Ports Authority, insurance companies, auto security companies, tourism stakeholders, airlines and the telecommunications industry players among others.
"We are very excited to sponsor such an exciting auto event and we are committed to ensuring that it becomes a success and give an opportunity to all car buyers and sellers countrywide," said Mwaniki.
He said the event would be used to indirectly impact on the domestic tourism industry and give visitors to the expo the chance to take in other attractions that Mombasa and its' environs has to offer.
Mwaniki said those who intend to exhibit or put up their cars for sale would only need to pay a small fee for the service.
Meanwhile, a 1951 Jaguar Mark V, which is being painstakingly rebuilt by Phoenix Aviation staff working in their spare time, is the oldest 'Jag' on the entry list for this year's AccessKenya Africa Concours d'Elegance.
This will be run by the Alfa Romeo Owners Club on Sunday September 25th at the Nairobi Racecourse.
The elegant and massive four-door saloon was completely dismantled and is being restored from the bare chassis upwards. The body shell has been carefully repaired and painted and was recently fitted to the chassis.
The next step will be inserting the engine and assembling the front end including the radiator, grille and mudguards.
First time entry

This 3,500 cc classic Jaguar is one of the large touring cars which will appear on the Total ramp at the FIM AFRICA recognised and sanctioned event. Another notable first time entry in the Access Kenya Concours is the 1972 Jaguar E-Type sports coupe entered Matthias Koehler. This year marks the 50th anniversary of the E-Type, which is rated as one of the most famous and desirable cars.
Matthias Koehler's entry in the AccessKenya Africa Concours d'Elegance links Africa with other international events featuring the E-Type this year.
Also making a first appearance at the classiest event in Kenya's motor sport calendar is a 1974 Ferrari 308 GT4 of Marzio Kravos.
Source: http://www.standardmedia.co.ke/business/InsidePage.php?id=2000038478&cid=14&story=Mombasa%20set%20to%20host%20major%20car%20expo%20exhibition