Sh95 Billion Roads to Ease Traffic in Eldoret Town
Updated: January 22, 2014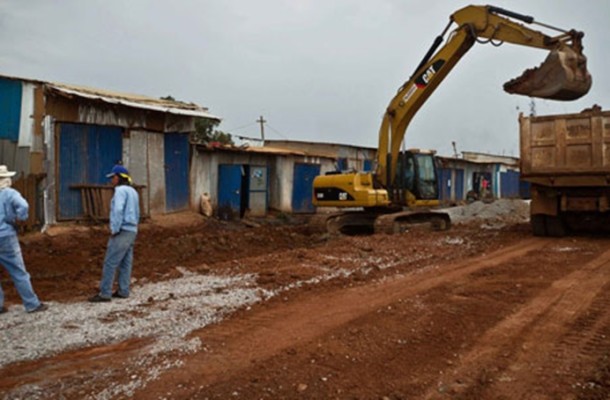 Eldoret town will soon have new traffic regulations, Uasin Gishu roads executive Gideon Birir has said. He said the lights will control more than 20,000 motorists, pedestrians and the boda boda operator.
Birir said the county is formulating the new laws to be discussed and approved by the assembly. "The new rules are a necessity because we now have serious traffic congestion problem in Eldoret town," he said.
Birir was speaking to the Star in his office in Eldoret town yesterday. He said traffic problems in the town is caused by lack of regulations for boda boda operators.
Birir said lack of proper traffic rules and regulations has seen the rise in the number of boda boda operators in the twon. He said the new rules my bar the operators from accessing the town's CBD area.
"We will have designate places where they will operate to avoid the confusion they cause in town. This has led to accidents and breach of other traffic rules," Birir said.
He said the county government will construct two bypasses in Eldoret town at a cost of more than Sh5 billion.
Birir said the roads will be designed by the Kenya National Highways Authority, which will undertake and complete the work by the end of this year.
"We will then get the money from the World Bank and the African Development Bank to start the work by mid this year," he said. Last week he toured roads in the area to asses the situation.
Traffic in the town has been worsening in the recent past. One of the bypasses will be located in the southern part of the town near the Eldoret International Airport. The other one will go through the northern side near Kiplombe area. Meanwhile, other road projects in the town, which were to cost Sh1.2 billion will not start this month due to a delay in tendering.
The members of the county assembly in the area are not satisfied with the manner in which Birir has been handling the road projects in the area which have delayed to start off. They said delay means the long rains in March will find the roads in a poor state.
Source: theSTAR