Kiambu County Revs for Third Rally on private roads this April 26-27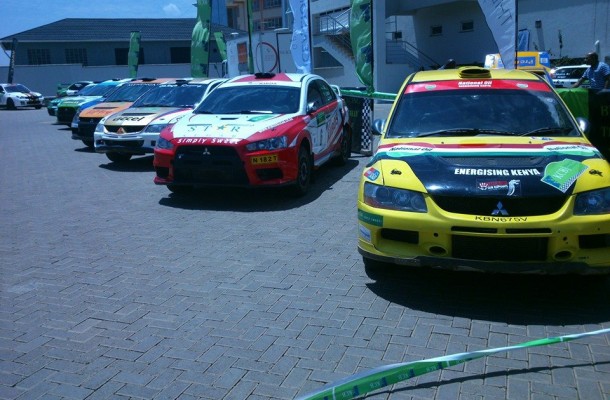 Drivers and navigators will savour something different from the norm during the KCB Kiambu Rally 2014 which is programmed to run entirely on private roads around Kiambu County and its environs on the weekend of April 26 and 27. Rallye Sports Club (RSC) Chairman and Event Director Phineas Kimani said there is a deliberate plan to make the event enticing in that it will be a sharp contrast to the usual events held under the hustle and bustle of public roads ostensibly for safety reasons.
Kimathi added that it will be the beginning of transforming the organisational set-up of the rally-sport bringing not only a benchmark but restoring the glory of the prestigious WRC Safari when Kenya stood out above the rest in Africa. "We intend to run a unique prize giving ceremony at Nairobi Museum whereby there will be a live band in an extra dose to spice up the occasion," said Kimathi.
The event which makes up the third round of the KCB Kenya National Rally Championship (KNRC) 2014 will be co-sponsored by ALS (who are the safety and evacuation chopper providers), iWay Africa (the official internet service providers), ICEA Lion (insurance service providers) and Migaa who are hosting the 10km spectator stage. Cianda Estate, Gitatha Farm, Mboi Kamiti, Marriot and Tatu Estate are also supporting organisers RSC with closed road racing venues.
Clerk of the course, George Mwangi emphasised on the impending arrangement, saying they have come up with a punitive measure to restrict all spectators to the designated spectator stage at Migaa which lies on an area where a golf course is being constructed.
In line with the World Rally Championship (WRC) format, Mwangi said spectators will not be allowed to drive in at Migaa "and will be required to park their cars at a designated location outside the farm and then head to the action site without having to interfere with the flow of the rally traffic." Anyone caught trespassing will be prosecuted, organisers have said. "There will be designated areas outside Migaa farm where all spectators will park their cars and walk to the stage," said Mwangi. – By PEOPLE REPORTER