PSV night ban remains for 60 days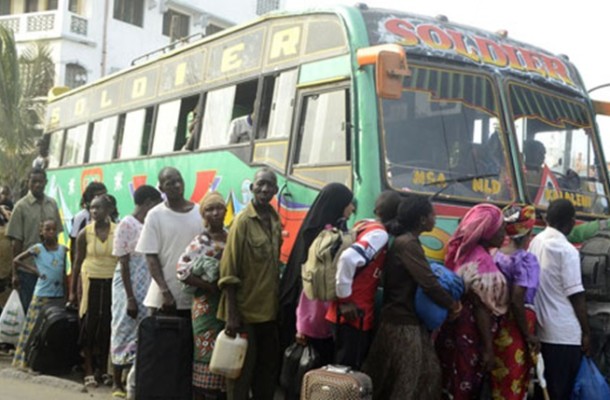 The regulation by the National Transport and Safety Authority (NTSA) banning night travel for Public Service Vehicles is null and void but will remain in force for the next 60 days, according to the High Court.
Justice George Odunga said the ban enforced last December by Transport Secretary Michael Kamau remains in force due to the immediate consequences on the safety of the public that relies on the public transport.
The 60-day window when it remains in force will enable the relevant State organs to formulate legislative and policy measures.
Consequently, the judge directed the Cabinet Secretary to immediately initiate the process of meaningful engagement not only with Kenya County Bus Owners who had moved to court to contest the new transport regulations, but with stakeholders with a view to ensuring that appropriate measures and instruments are put in place.
"The Cabinet Secretary is directed to immediately initiate the process of meaningful engagement not only with the applicants but with the public with a view to ensure measures and polices so that both the safety and dignity of persons using public transport is ensured and upheld," Odunga ruled.
The CS is also required to provide evidence in court that the regulations were laid before Parliament within the stipulated period.
At the same time, the court has declared prescription of the brands of speed governors rather than standards by the Cabinet Secretary unlawful.
Under the regulations, every operator of nighttime long distance passenger services will be required to employ drivers certified by the authority to drive on particular routes at night. No driver of a long distance nighttime passenger public vehicle is allowed to work for over eight hours in a night shift.
The regulations also state that such a driver must take a break of a minimum of eight hours before the next shift.
But according to the CS the regulations do not amount to a blanket ban on night travel, but only applies to transporters who do not meet regulations.
Through Lawyer Harrison Kinyanjui, the association and nine other bus companies had argued that enforcement of the 'sudden and draconian' ban was a direct violation of the Constitution.
Source: Capital News