The Parking Lot At The American University Of Dubai Is Full Of Amazing Cars
Updated: December 16, 2013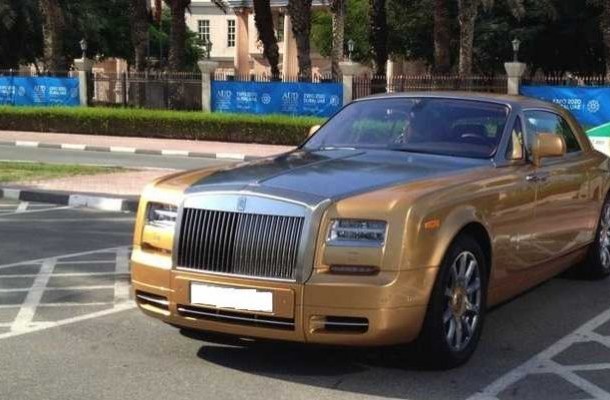 Dubai's police force is known for having a stable of amazing vehicles, and it turns out the city's students aren't doing too badly, either.
Reddit user Squirrelnelius, aka Meeka Nasser, is a student at the American University of Dubai, and posted these photos of the amazing cars that fill the school's parking lot. He wrote:
Because Cayennes and Range Rovers are a dime a dozen here, I only included a few of them in the album.
Keep in mind, almost all of the students are between 18 and 24 years old, as the graduate program is pretty tiny here. The students that drive the insanely expensive cars (Rolls Royces and Bentleys etc.) are usually local (Emirati) for those wondering.
Nasser gave us permission to run some of the photos, so we've picked out our favorites for your viewing pleasure. (We've blocked the license plates.)
Blog Source: BUSINESS INSIDER