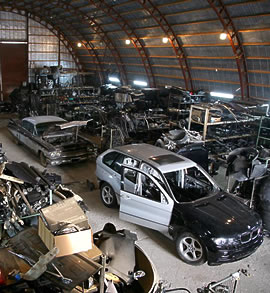 Police officers from Burundi, Kenya and Rwanda conducted a joint operation code-named Umoja 4 aimed at searching for and retrieving stolen vehicles. The operation that began in Burundi at the beginning of the month has been concluded in Rwanda, after which it heads to Kenya. Facilitated by Interpol General Secretariat, Umoja 4 is aimed at combating cross borders crimes especially car theft.
Speaking at the conclusion of the Rwandan operation, Chief Supt Tony Kuramba pointed out that overall, 1,516 cars were inspected and 14 were found to have registration problems. "The 14 cars had registration problems where the chassis numbers did not correspond with the number on the registration card," Kuramba said.
He indicated that no stolen cars were recovered from the operation. Kuramba pointed out that Rwanda was not a destination for stolen cars or property given Police efforts in curbing such crimes.
He confirmed that Rwanda National Police was in possession of a stolen Kenyan car that was retrieved from the Democratic Republic of Congo.
"We are waiting to hand it to Kenyan authorities." During the operation, police officers used Interpol's Mind Technology which has data of all stolen cars in the world. Umoja 4 is the fourth in a series of operations conducted regionally.
These operations started in 2008 to help track stolen vehicles within the region. They were authorised by regional Police chiefs under the East Africa Police Chiefs Cooperation Organisation (EAPPCO).
"These operations will continue in a bid to track vehicle thefts. We expect the cooperation between these countries to facilitate combating cross border crimes, especially tracking stolen vehicles," Kuramba said.
Commissioner Bernard Sekaganda, the head of the Burundian Criminal Investigation Department, believes that cooperation between Rwanda and Burundi has led to significant reduction in cross-border crimes between the two countries.
"It would be a fool's errand for a Rwandan criminal to seek refuge in Burundi and that applies to Burundian criminals trying to hide in Rwanda," Sekaganda said. Rwanda National Police is committed to collaboration with other Police institutions in the region to fight cross border crimes
Source: http://www.eb-iaati.org/news/2011/africa-rwanda-police-mounts-operation-to-curb-cross-border-vehicle-theft.html