Getting the most out of that new car, part 1
Once you have purchased a new car, there is more work to be done to ensure you get the most out of it. Chances are, a new model with have new features that your old car only dreamt of. Beyond learning about the bells and whistles, it is important to commit to a proactive car care and maintenance schedule, ensuring the car continues to look and run like new. We'll cover that in the second part of this series.
Familiarize yourself with the car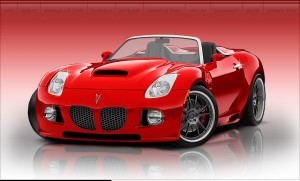 Owner's manual. Read it, or at least give it a good scan, from cover to cover. Admittedly, the manual won't be as entertaining as a best-selling novel, but you will certainly learn about your car, how to use it, and how to care for it.
Pop the hood. Learn where to find key service items under the hood and how to check fluid levels and other vitals.
Change a tire. It's also a good idea to do a trial run with the jack and spare tire. After all, the last place to start figuring out how to use them is on a cold, dark, wet roadside. Even if you don't plan on ever changing a tire, you don't want to end up like the driver who let a road-service technician dismantle half her Explorer's interior before realizing the spare was mounted under the vehicle.
Prepare your car for duty
Now is a good time to head out to the store to pick up a few things, such as:
All-weather mats. There's nothing quite like having a soggy blend of snow, sand, and road salt work its way into your original-equipment car mats. For winter months and muddy seasons, invest in a set of those deep rubber mats that can hold up to a quart of water. When they aren't needed, you can roll the mats up with a bungee cord and stow them away. Don't just throw the winter mats atop the carpeted mats though; this could cause interference with the car's pedals.
Electric air pump. Maintaining tire pressure is important for safety, handling, and the longevity of the tires. An electric tire inflator that runs off your vehicle's cigarette lighter or DC power outlet is a big convenience, especially during the season changes, when pressure fluctuates as the outdoor temperature wildly.

Other items. You should also consider carrying a basic tool kit, high-powered flashlight, portable wheel chocks, fire extinguisher, first aid kit, reflective emergency triangles, small board in case you need to use the jack on soft ground, blanket, and aerosol tire-puncture sealant. And possibly the best item in case of an emergency: a cell phone with a charger.
Adopted From: blogs.consumerreports.org/cars/2008/07/new-car-care.html