Have you had your car checked recently?


Taking care of your car is very similar to taking care of just about any household machinery or equipment. Over time, and through regular use, wear and tear can diminish the quality and performance of your vehicle. Making sure that you can operate your vehicle properly on the road, will make it last longer, and it can also help save your life.
A lot of people who suffer engine failures, blown out tires, and even problems like uneven treading or broken fan belts, all point the dilemma towards poor car maintenance. Accidents can happen at any time and it would be very serious if your car suddenly broke down in the middle of the road, or caused a major tragedy just because you did not maintain or monitor the car parts for defects or failures.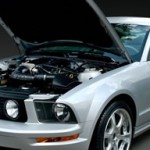 Take into consideration that there are hundreds and thousands of people on the streets every day, driving an assortment of vehicles, from low hybrids to big trucks. There is always the possibility of a vehicular accident happening. Based on statistics alone, there is at least 1 death from vehicular accidents, every 12 minutes. That number could jump exponentially higher if a lot of people fail to monitor or maintain their vehicles. If you're a driver, you certainly don't want to be part of anything that could have a fatal ending.
Checking your car engine, your air filters, your tires, your gauges, as well as your car fuel before going on the road may have a huge impact on your overall driving experience. You should also make sure that your car is running on the best engine oil.
Paul Selibio is a web marketing specialist from Cagayan de Oro, Philippines. For more information, visit his website at PaulSelibio.com
Article Source: http://EzineArticles.com/?expert=Paul_Selibio