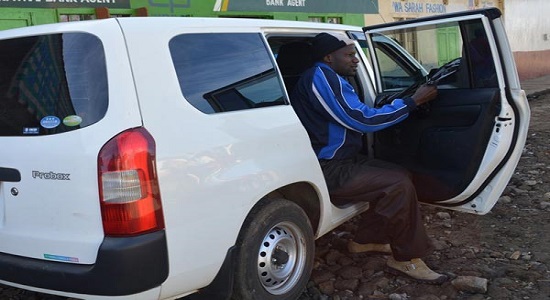 The High Court has confirmed an early order blocking the Inspector General of Police David Kimaiyo from impounding private vehicles with tinted windows.
The verdict was issued by Judge George Odunga who has declared null and void Kimaiyo's May 13 directive that motorists with tinted windows be impounded. Overzealous police across the country immediately extended the order to private motorists, despite protests from various organisations including the Law Society of Kenya.
Justice Odunga ruled that the order was illegal and irrational saying before regulations are put in place they must have legal basis.
"Whoever deals with regulations must fully understand the law and have a legal basis so as not to act with unreasonableness or unfairly, contrary to this is an illegality and a procedural impropriety," ruled the judge.
"It was against the law as public vehicles are the only ones required not to have tinted windows even if the Transport Ministry was required to ensure security for all road users."
He said the National Transport and Safety Authority and Transport Cabinet Secretary are mandated to make any regulations but said that they must do so in accordance with the law.
He likened threats to impound private vehicles with tinted windows to fatal remedy saying it was meant to be a punitive measure in an attempt to secure the country.
Motorist Akitch Okola had sued the Inspector General of Police over tinted windows directive arguing that the law only prohibits PSVs from having tinted windows and that the order infringes on rights of private vehicle owners.
- Source: http://www.capitalfm.co.ke/