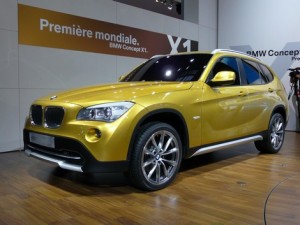 Kenya's exclusive BMW distributor, Bavaria Auto, launched the new 2010 BMW X1 sports utility vehicle series in the Capital Nairobi.
According to Dinesh Kotecha, Bavaria Auto director, the new model is exclusively available in Kenya at the Nairobi outlet and would be supplied to interested clients in the East African region.
"We have already received six orders from interested clients and we expect the model to be accepted in the market and surpass our targets," said Kotecha.
The car will sell at between Ksh4.6 million (US$59,400) and Ksh6.2 million ($80,000)
Bavaria Auto also announced that it has invested a further Ksh120 million ($1.5 million) in sales, service improvement and customer care at its Nairobi outlet to meet international technical standards.
"We have invested in computerised diagnostics and service tools, technical training, equipment upgrades and spare parts stockholding," Kotecha said.