Does Eno really fool Alcoblow?
Updated: January 14, 2014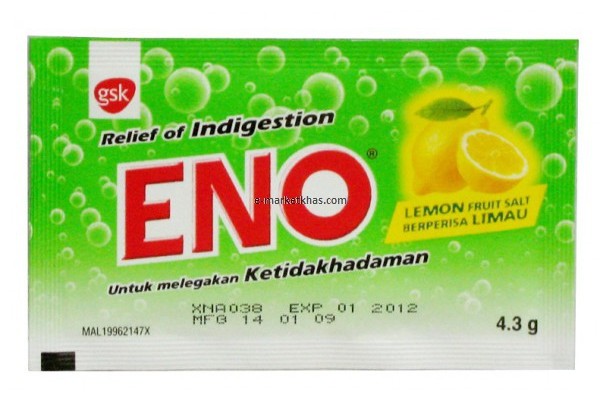 There are reports that Eno, the effervescent powdery product by GlaxoSmithKline (GSK), is being abused by drunk drivers in Nairobi to obscure fumes of alcohol on alcoblow. The trick being that Eno – an antidote for indigestion – will emit enough gas to dilute alcohol's concentration in breath. One BuffalBuffalo recently tweeted:
"Pubs in Embakasi have even gone a notch higher, when one clears his bills and is about to hit the road, the waiters asks (sic) if the drunk drivers wants (sic) a quick remedy. 'This will help seal the alcohol fumes. The fumes coming out will be purely ENO, not alcohol,' says an enthusiastic waitress.'
Well, that Nairobians love the tipple is not for debate despite liquor companies warning that excessive drinking is dangerous for the life of the driver and the passengers in his/her vehicle. Liver cirrhosis The habit of drinking alcohol to brim and disguising it with Eno, or any other substance, can spawn into addiction since the person believes they won't be caught.
That would mark the beginning of more complications as published studies have previously connected alcoholism to cancer, heart disease and liver cirrhosis "Alcohol does all kinds of things in the body, and we're not fully aware of all its effects," Dr James Garbutt of University of North Carolina at Chapel Hill School of Medicine is quoted telling WebMD. "It's a pretty complicated little molecule."
It might have worked for a few people but very soon your duck will be cooked. Dr Shadrack Kahindi, the medical director at Angelic Mission Hospital on Mbagathi Road, says Eno cannot do much to prevent detection of alcohol fumes in ones breath. "The Alcoblow gadget is designed to detect molecules of alcohol in the breath of the driver.
Even though Eno is an antacid, it wouldn't do much to cancel out alcohol molecules from emanating from someone's interiors," says the doctor. He however says he is not aware of any medical side effects of taking Eno after heavy drinking.
Article Courtesy: