Transporters Get a Week to Appeal New Parking Fees
Updated: January 29, 2014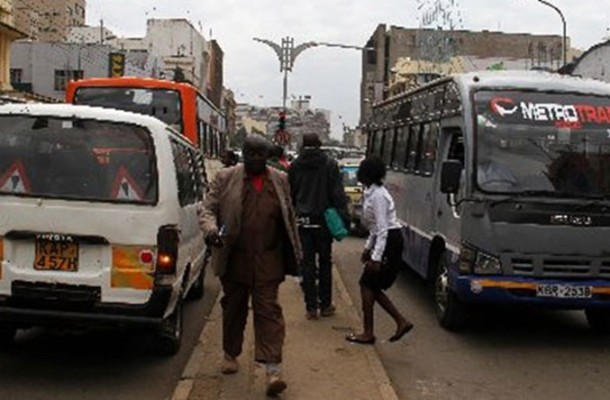 Public service vehicle (PSV) operators have seven days to obtain an order from the Court of Appeal stopping higher parking fees or start paying the new charges.
Justice Isaac Lenaola who had on December 19th issued temporary orders pending appeal on Tuesday ruled that his order will lapse after seven days unless the appeal court gives afresh orders.
The operators unsuccessfully challenged the raising of the parking fees from Sh140 to Sh300 at the High Court.
They returned to the High Court a day after their suit was dismissed on December 18 and applied to be given temporary orders pending appeal, which was opposed by county government and ruled on Tuesday.
"I give you (public service vehicle operators) seven days, and if you don't get orders from Court of Appeal within seven days the order lapses," said Justice Lenaola.
Motorists have been paying a flat rate of Sh140 but this was raised to Sh300 for commercial zones in the Nairobi County Finance Act that was assented to in September by governor Evans Kidero.
The commercial zones affected by the 115 per cent increase include the Central Business District (CBD), Westlands, Upper Hill, Community, Ngara, Highridge, Industrial Area, Gigiri, Kilimani, Yaya Centre, Milimani, Hurlingham, Lavington and Karen.
A court order derailed an earlier plan by the county government to start charging the new fees. The earlier November date was postponed after a High Court issued an order stopping it.
When the courts dismissed the case in December, the County government announced January 2 as the effective date. But High Court issued afresh temporary order on December 19 pending appeal.
The Nairobi county had seen its parking fee collection rise from Sh60 million to Sh100 million monthly. Nairobi is targeting a Sh150 million parking fees collection monthly, which translates to Sh1.8 billion per year.
Some motorists said they would leave their cars at home to save the monthly parking budget of Sh7,200. The amount is equivalent to a fifth of the national average wage of Sh38,500.
Motorists could, however, take advantage of the seasonal, one-month parking tickets that will go for Sh5,000.
Parking in Nairobi has been a nightmare, forcing motorists to leave their homes early to secure the few spaces.
Source: businessdailyafrica.com