Police Go After Man With Cure For #Alcoblow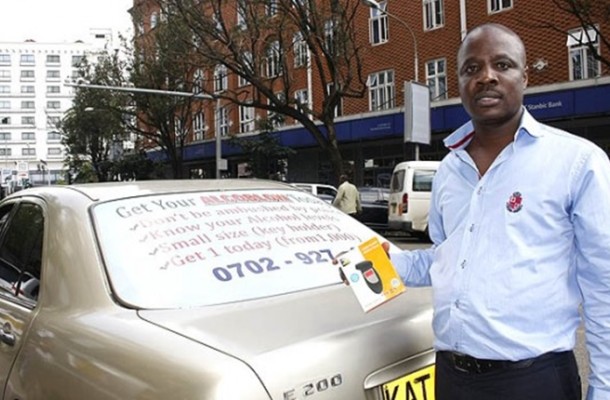 Police are seeking a man selling Alcoblow-type breath testers to the public.
They fear he is a cowboy salesman without a proper licence or approval from the Kenya Bureau of Standards.
Owning a breath tester would help drivers to dodge justice at roadblocks—because they would already know if they were over the limit and either find another way home or not drive at all.
Car advertisement
The wanted man, named by police as Fidel Ining'ining'i, has been driving around Nairobi in cars branded with advertisements for two types of the breath-tester, which he sells for Sh1,000 and Sh2,500 each.
Source: Nairobi News