The 2015 Nissan GT-R Nismo takes it up a notch,
Updated: November 19, 2013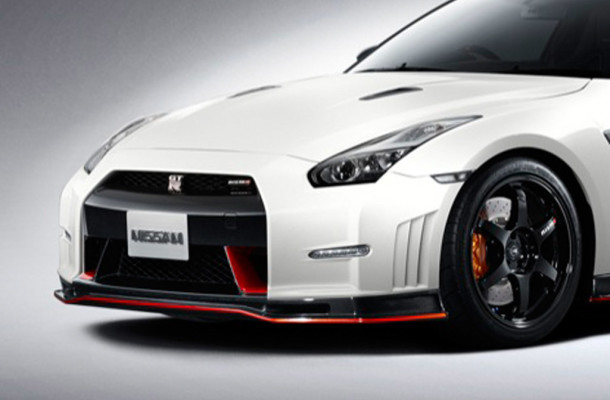 The Nissan GT-R has been in a class of one ever since it arrived on the market in 2009. It's one of the world's top-performing production cars, with a seemingly brutish character that hides a surprising level of capability, and accessible performance—performance that just keeps getting better by the year.
Nearly every year the GT-R has received a little more power and torque. In a new top-of-the-line 2015 GT-R Nismo, power output hits the 600-horsepower mark, while aerodynamic and suspension improvements inherited from GT3 racing should give it better performance than ever before without making the ride any more jarring.
What may matter to enthusiasts who want bragging rights is that the 2015 Nissan GT-R Nismo gets larger-diameter turbochargers, improved breathing, and a new exhaust system—altogether boosting power to 600 hp and 480 pound-feet of torque. Special springs and custom-developed Bilstein DampTronic dampers in front help improve handling and ride, while the geometry of the suspension has been improved for handling and stability, and a larger hollow anti-roll bar has been added in back. Additionally, Nissan has improved the rigidity of the body structure.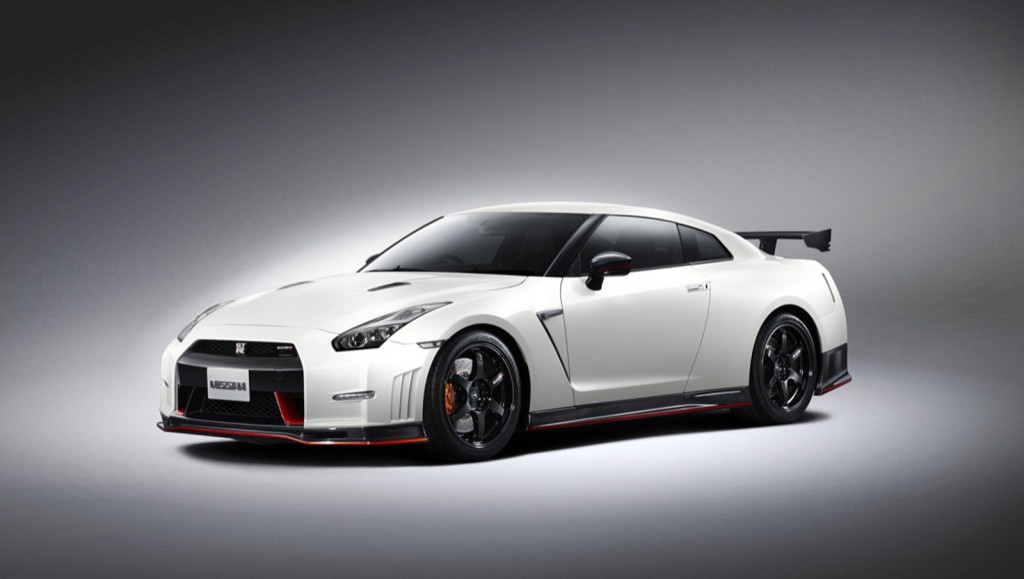 Objectively, nothing comes close to the GT-R's 0-60 mph times of less than 3.0 seconds, or its brilliant all-wheel-drive handling. Its jagged outline is perhaps the only non-sequitur; it reads more tuner car, more body kit, than instant classic. The components cut interesting swaths across its luxury-coupe outline: a tomahawk cut at the roofline chops into the rear end, and carbon fiber trim gives the plain interior just a dab of intrigue
The GT-R's looks have indeed always been controversial—part edgy performance car, part exotic, part race-influenced—and while the look of the 2015 GT-R Nismo takes it perhaps a little further in that latter category. It rolls on GT500 race-inspired black six-spoke wheels, while the Nismo is offered in a new Dark Matte Grey hue that is, according to Nissan "accentuating the car's imposing exterior muscularity." Thanks to a new rear spoiler, tapered rear bumper, and various front-end improvements, the Nismo has a reduced coefficient of drag—and extra downforce for high-speed stability.
With four seats, the Nissan GT-R makes two rare concessions to practicality. It's almost impossible to name another supercar with a pair of rear seats, other than the Porsche 911 Turbo—and the GT-R's actually have real leg room. There's great, usable space in the GT-R's front seats, and a bit of room for small people in back, as well as a useful trunk. Keep in mind that with track editions you forgo those back seats in the GT-R; and don't expect too much in the way of touring-car comfort, because there's plenty of noise from the road and the driveline. Enthusiasts will call it mechanical charm.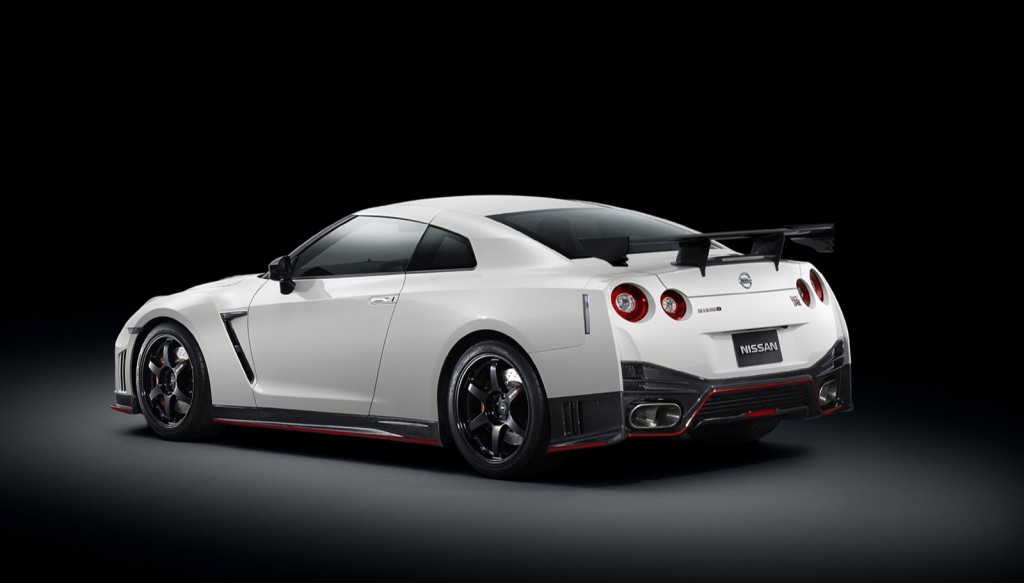 Inside, the 2015 GT-R Nismo gets a number of improvements, including carbon-fiber-backed Recaros, a new Alcantara-trimmed, three-spoke steering wheel, and Alcantara trim And through a connected services advanced performance telemetry system, drivers can download and see their on-track performance.
As it stands, the GT-R commands respect from a cadre of cars straight out of the exotic section—cars like the 911 Turbo, Corvette Stingray, practically the entire AMG and M lineups. Key it to life, and your attention needs to be laser-focused, even though it's one of the most predictable supercars ever. You'll roll up into triple-digits speeds—even in sweeping corners—before you can catch your breath.
Throughout the GT-R model line, you do get a great 3D nav system, Bose audio, and Bluetooth. Take the Premium Interior package-it goes a long way to correcting the inexpensive-looking cockpit, the GT-R's most visible flaw-and you'll have Infiniti-grade luxury in a car with NASA-grade acceleration.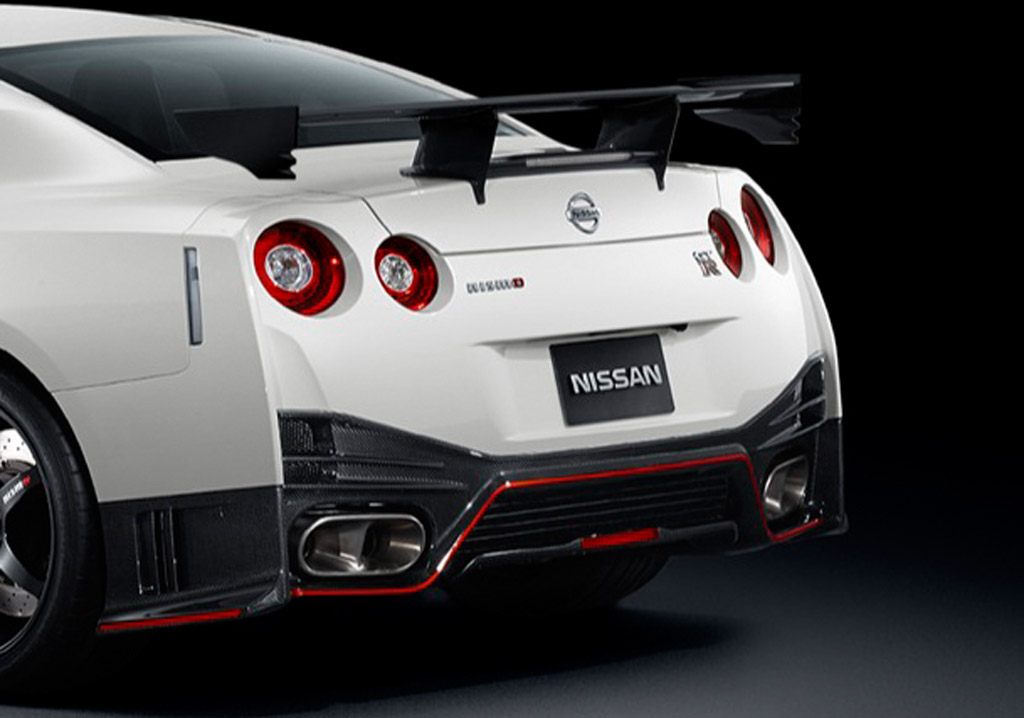 And value is the other rather surprising side of the GT-R's appeal. You'd have to spend a lot more than the Nissan GT-R's $100k base price to sling yourself to 60 mph any faster on four wheels. The next step up? The Bugatti Veyron, at a cool million-point-plus, if you even qualify for consideration. Even Premium, Black Edition, and Track Edition models should continue with 545 hp and 463 lb-ft of torque, for blistering acceleration that's nearly as awe-inspiring, hooking up perfectly with awe-inspiring traction from the GT-R's brainy all-wheel drive system.
Check back here for more feature and pricing details regarding the revamped 2015 Nissan GT-R lineup—as well as the GT-R Nismo.