Four Arrested in Ruiru Over Limuru Lorry Carjacking
Updated: December 4, 2013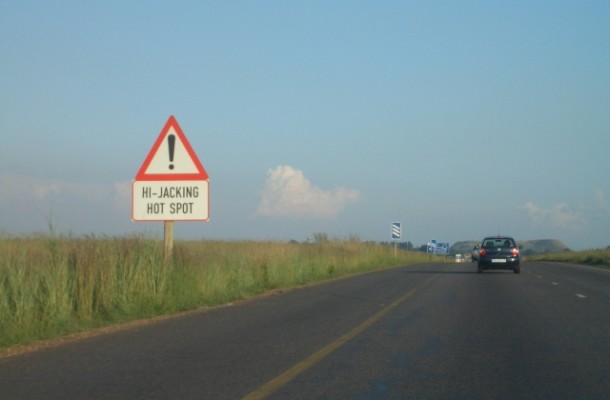 Police in Ruiru, Kiambu county have arrested four robbery suspects.
Ruiru divisional police commander Isaac Thuranira are said to have commandeered a lorry ferrying building steel bars worth Sh 1.5 million at Kamandura, Limuru on Saturday.
The lorry was travelling to Malaba from Nairobi to Malaba "The lorry was blocked by two saloon cars and four men posing as CID officers forced two of the occupants of the lorry into one car while two of them entered the lorry and commandeered it to an unknown destination," he said. Police later traced the stolen steel bars to an unoccupied building in Gachororo area of Juja sub-county, he added.
Among those being held for questioning by Flying Squad officers from Tigoni is the lorry driver, his turn boy, a loader and another man. The lorry was later recovered in Njiru area of Nairobi County. In another incident, police in Ruiru arrested five men for obtaining goods valued Sh 1.2 million and presenting two fake cheques.
Thuranira said the suspects went to Henkel Industries Ltd on Monday and Friday last week and obtained goods for which they drew two cheques worth Sh700,000 and Sh 570,00 respectively. However, the manager Ludufic Chiseka realized that the cheques were fake and alerted the police who laid an ambush and arrested the five in Nairobi.
A lorry that was used to ferry the cargo was also impounded. The men will appear in court to answer charges of obtaining goods by false pretence, forgery and uttering document said the police boss.
News Source: theSTAR