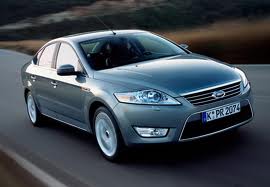 Getting the best deal on a rental car has proven to be quite tricky for most of us and to think getting the best airfare rates was hard. Car rates change very often these days, various fees and taxes can drive your bill 25% above the normal rates.
If you are searching for the best rates go to a travel website like "travelocity" and find the best deals on car rentals, take the three best company rates and once that is done visit the websites and compare the rates that they have to offer. if they pressure you to book tell them you are still finalizing plans. Make sure you ask for the direct number to the local office. See if you can negotiate the price with them to something that's even lower.
More ways to save
Here are some other tips for saving on your next car rental.
Shop by price. Remember that you are renting a car, not a company. All of the majors rent new or nearly new low-mileage vehicles. Consider  a discount-travel site that offers deals without revealing the name of the rental agency until after booking is completed.
Forget labels. Some rental outfits offer good deals its not the labels
Ask about taxes and fees. Car-rental agreements might include extra costs such as an airport-concession fee (the rent or royalty paid to the airport), excise tax (the costs associated with registering a vehicle), and, of course, sales tax. In some areas, additional surcharges are levied on car rentals to help finance municipal projects like convention centers, sports arenas, and mass-transportation projects. Before you make your reservation, get a firm, bottom-line quote that includes all extra charges.
Beware of other charges. You'll be penalized if you turn in the car late. The clock starts ticking from the moment you take the keys. If you show up after your scheduled return time, you could be stuck paying for a full extra day. (Sorry, but the one- or two-hour grace period is now often only 30 minutes.) Also, expect to pay an additional charge for renting a car in one location and dropping it off in another. While a few routes may incur no penalty, most do.
Ask for discounts. Always inquire if the rental agency gives discounts to members of AAA, AARP, or warehouse clubs like Costco or Sam's Club. Most of them do. Also watch for coupons or offers in travel magazines or at warehouse-club checkout areas. A discount might equal one day's rental or an upgrade.
Go off-site. It's often cheaper to rent from a branch office that isn't at the airport. Ask your hotel if there's one nearby. Or type the hotel's street address into the car-rental company's Web site to find branch offices. Some rental companies, such as Enterprise, will pick you up and drop you off-usually within a specified mile radius-at no charge.
Book small, hope big. Always reserve the smallest vehicle you can tolerate. It's a good bet you'll be bumped to a bigger model free, because most rental companies have larger fleets of intermediate- and full-sized cars. Just don't let the agent talk you into paying extra for the upgrade. If your teeny Geo isn't available on time, you might be able to enjoy a spacious Lincoln Continental for the same price.
Resist the pitch for insurance. The car-rental agent will probably attempt to persuade you to buy insurance to cover any damage to your rented car. But your own automobile insurance policy might already provide protection. Most private policies cover rented cars as long as the person who signs the rental agreement is behind the wheel. If you have any doubts, check your policy or call your agent. Some credit-card companies also pay for rental-car coverage as a benefit for premium cardholders. Just make sure you use that card when you book your rental.
Inspect your car before departure. Make sure that the rental representative sees every significant nick, scratch, or dent on the vehicle and notes them on your rental agreement. Otherwise you could be held liable for damage that was caused by a previous customer.
Gas up. If you don't fill the tank before returning the car, you could pay dearly-two to three times more than at the pump-for the company to do it. As you are driving away from the rental-car lot, jot down the locations of nearby gas stations so you'll know where to refuel just before you return the vehicle.
Adopted From: www.consumerreports.org/cro/money/news/2007/08/car-rentals/overview/0708_car-rentals_ov.htm