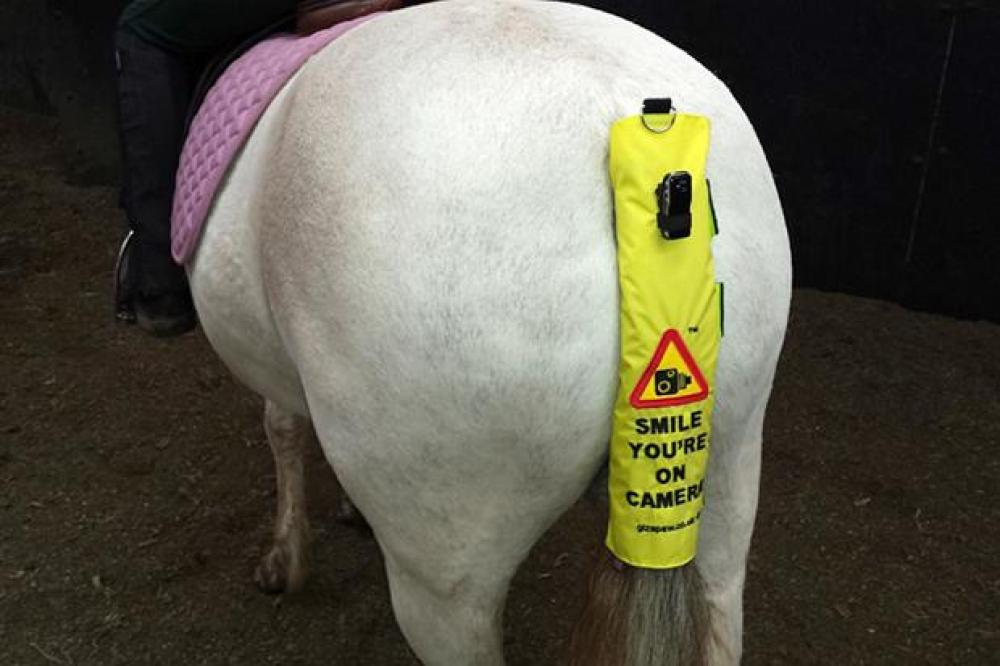 If you're one of those drivers who doesn't slow down for horses – look away now.
Cameras fitted to horses' tails, with a hi-vis sleeve are accurate enough to capture speed and how much room is given by overtaking drivers.
Inconsiderate drivers won't fail to spot the "Smile you're on camera" text on the new contraption, which are designed to record transgressions and use the footage in potential prosecutions.
The device has been invented by David Daly, 43, from Staffordshire. He claims the camera, which costs £49.95 from gizapaw.co.uk, has already received 50 orders in the first week.
For a video of the camera in use click HERE