Speed Camera to be Installed at Salgaa Black Spot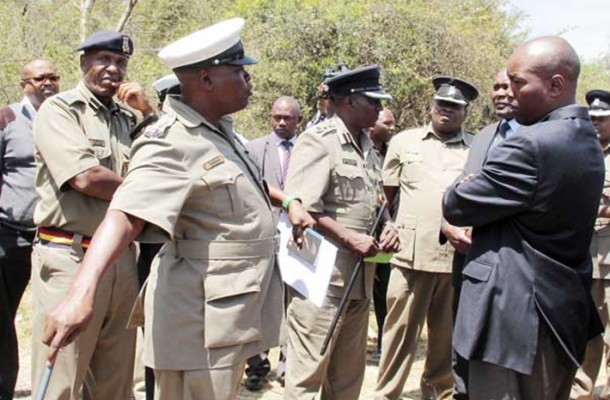 A 24-hour speed camera will be installed  at the accident-prone Salgaa-Kibunja stretch to ensure heavy commercial vehicle drivers do not engage in freewheeling to save on fuel thus causing accidents.
National Transport Safety Authority (NTSA) chairperson Lee Kinyanjui warned that drivers who will be caught in the act will have their driving licenses revoked permanently.
Mr Kinyanjui also said trailers going downhill along  the stretch will soon use a new route to reduce accidents that have so far caused 71 deaths.
He said 46 accidents reported in the past year to date involved trailers going downhill whereby 31 accidents were fatal with eight other accidents causing serious injuries to 29 people and seven accidents saw 54 people slightly injured.
Traffic Commandant Samuel Kimaru said those caught engaging in freewheeling must be dealt with decisively to reduce the number of road accidents that have claimed 541 people to date as compared to last years, 719 people.
"Anyone caught over speeding must pay for it. Do not accept bribes or fear being reported to the National Police Commission since what you are employed to do is to save lives on Kenyan roads. Do we then turn a blind eye and let senior people in government endanger their own and other lives by reckless driving?" he posed.
Mr Kimaru was responding to concerns raised by Rongai Police Traffic Base Commander Alex Mumo and Rift Valley Traffic base Commander Mary Omari who protested against interference by senior people in government who intervene to have trailers impounded for freewheeling released.
Mr Mumo said Salgaa Traffic Base also lacked a motor vehicle to effectively monitor traffic movement with the notorious spot saying a speed gun would be most effective if a motor vehicle was provided.
Mr Kinyanjui who was accompanied by NTSA's Director General Francis Meja added that road signs, guard rails and road markings at Salgaa would be redone within the next one week and warned that anyone found vandalizing road signs and guard rails would be punished severely.
Saying the community must take a proactive stance on the road signs theft, Mr Kinyanjui said it was sad to learn the death toll of last week's accident had risen to 14 after another passenger from the bride-price party died while undergoing treatment.
Mr Kimaru said the trailer's engine had been inspected and it was found the driver had disengaged the engine brake, gear and used the brake pedal, which failed due to heating.
He also noted that trailers and other motorists ignored a Yellow line mandatory rule and sped downhill ignoring the plight of vehicles using the climbing lane.
The NTSA-Police encourage toured the 7 kilometre Salgaa stretch along the Nakuru-Eldoret road where a big warning road-sign had been vandalized.
Source: DAILY NATION