Court Halts Destruction of Sh4bn Old Cars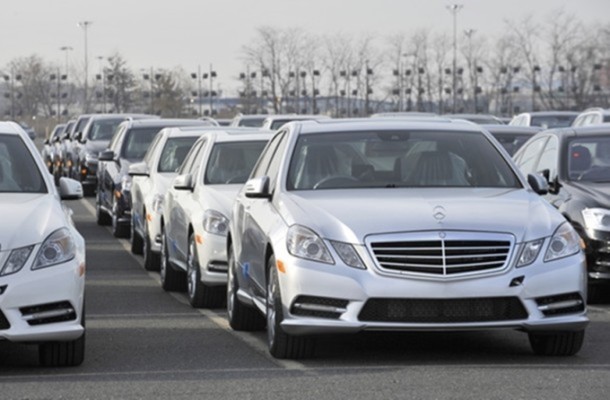 The High Court has suspended the impending crushing of over 2,000 cars worth Sh4 billion being detained at the port of Mombasa for flouting the eight-year import cap.
This is after Cars Importers Association of Kenya obtained a stay order from the Mombasa High Court on Monday. It will be served on the Ethics and Anti-Corruption Commission.
Administration of the car import regime is, however, done by the Kenya Bureau of Standards (Kebs) that runs the pre-shipment inspection in Japan and other key source markets.
Kenya is the only East African country to bar vehicles older than eight years from the market but several units have been time barred in the high seas, especially during end of year.
Justice Edward Muriithi granted the order sought by the association which filed the case last Wednesday and listed Kebs, Industrialisation and Enterprise Development Cabinet secretary, Kenya Revenue Authority, Kenya Ports Authority and Kenya Maritime authority (KMA) as respondents.
Lawyers for the applicant and the five respondents who were present in court save for those of KMA—that had reportedly been pushing others to be more sympathetic of the traders—agreed by consent that the matter is stayed until March 19, when they will appear before Justice Muriithi for interparty hearing.
"Parties are at liberty to file replying affidavits including primary objections and the matter is to be heard on March 19. In the meantime the status quo should be maintained," ordered Justice Muriithi.
The Association appeared last week before Justice Mary Kasango as ex-parte applicant seeking judicial review of the decision by EAC to order the destruction of 2006-manufactured motor vehicles members had imported that were detained at the port of Mombasa.
The motor vehicle importers sought an order of certiorari to quash Kebs' order for the re-inspection of  vehicles registered in 2006 and imported between August to December last year.
The applicants argued that the units were already issued with certificate of roadworthiness valid for 90 days from their respective dates of importation. They argued the Kebs action is unconstitutional and contrary to sections 1A, 1B and 3A of civil procedure rules among other laws.
Through lawyer Gikandi Ngibuini, the car importers further faulted Kebs directive that the motor vehicles should not be allowed into the country on account of date of manufacture.
"The first respondent declared that motor vehicles that were first registered any time before January 1, 2007 could not be allowed to be imported into Kenya as from January 2014," he added.
Source: BUSINESS DAILY AFRICA