Sh1.1b Contract For Thika Road Maintenance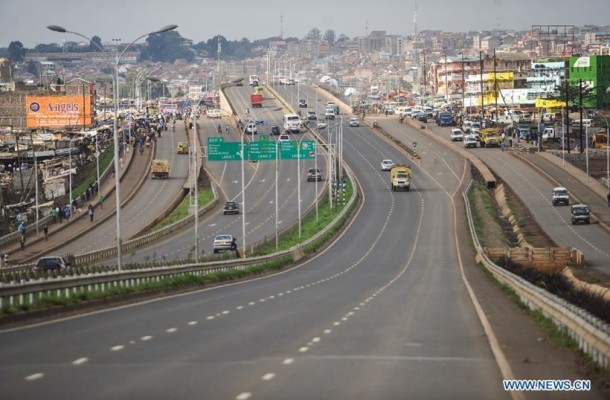 The Government has entered into an arrangement with a private firm that will be responsible for routine maintenance work on the 49.8km Nairobi-Thika superhighway.
The tender has awarded to Intex–Sinhydroc Company in a joint venture arrangement at a cost of Sh1.1 billion.
The two-year contract involves maintenance of Forest Road from Museum Roundabout on Uhuru Highway to Pangani roundabout on Nairobi-Thika Road.
Also included is the University way and Murang'a Road via Globe Cinema R/A from University roundabout on Uhuru Highway to Muthaiga Roundabout on Nairobi-Thika Road. The third connector is the Haile Selassie Avenue- Race course road and Ring road Ngara from Uhuru Highway to Pangani roundabout on Nairobi-Thika Road, Muthaiga to Kenyatta University and Kenyatta University to Thika. This contract involves filling and carrying out repairs of potholes, repair cracks, joints, spalls, clearing of litter, and removal of dead animals and obstructions.
Maintenance work will also be done on footpaths, crash barriers, drains, bridge railing, and maintenance of facilities including administrative buildings, bus stops and lay byes as per required service quality levels.
The contractor will also replace guardrails, streetlight poles, road signs, drainage slab covers, and provide a 24-hour daily route patrol monitoring of the highway at a frequency of 4 hours during peak hours, and reducing at other times during off-peak as will be instructed. The Contractor is to establish a separate team to implement, manage, and operate a planned and organised Incident Management System.
This system is to organise, manage, and coordinate activities in handling the aftermath of road accidents or other extraordinary events, which result in the reduction of road capacity or create danger to road users.
Source: Standard Digital News