Google Street View Gets A Personal Escort Around The Top Gear Test Track
Updated: January 28, 2014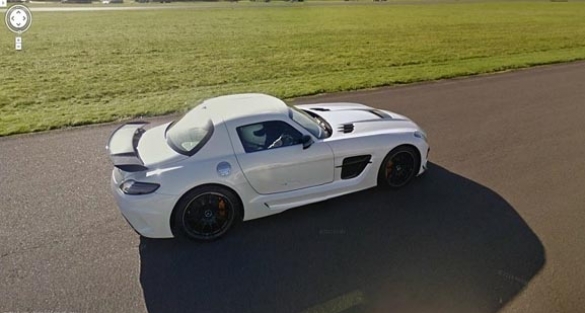 Good news for Top Gear enthusiasts (who are undoubtedly a large number), most people will never get the opportunity to take a spin around the famous Top Gear test track in the UK, but who says you have to go to UK to take the spin? Google's Street View car recently made some laps on the track and every Top Gear fans (and non-fans) have been invited along for the ride.
That's not the interesting bit, to add more fun, the Stig plays host as your personal escort, that is, until he gets bored and puts the pedal to the metal in the white Mercedes SLS AMG Black that you are doing the lap with.
This is something the gearheads will sure like and no doubt appreciate the intimate look at the airstrip-turned-test track. There's more, don't forget to head over to the parking lot for a little 'behind the scenes' action. Ooh and you will need a fast internet connection to have a good experience.
Source: SPYCE MAGAZINE