How cars are keeping pace with cellphones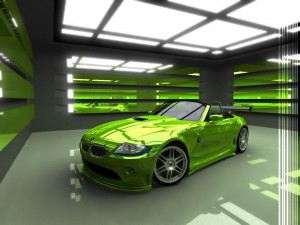 CARS have never been just about getting from A to B – they're objects of desire, occasional frustration and increasingly an extension of our living and working spaces.
The latter is the reason why automotive manufacturers are stepping up the development of vehicle connectivity solutions: in a nutshell, the way cars communicate with their drivers, the environment around them and other vehicles on the road.
The past week marked the establishment of the new Car Connectivity Consortium – a grouping of 11 companies across the auto and consumer electronics industries that included Daimler, General Motors, Toyota, Hyundai, Samsung and Nokia.
The sticking point of the organisation is the so-called "Terminal Point" standard, which establishes a connection between smart phones and in-car systems, such as digital displays and audio systems.
BMW isn't part of the consortium, possibly because it's making its own inroads with BlackBerry and iPhone.
However, it isn't lagging in in-vehicle connectivity. BMW's ConnectedDrive focuses on driver assistance – things such as traffic and parking information, internet info streaming of news, weather and stock market data and on-line office applications, such as email and text to voice messaging.
"Simply put, the car has become a mobile phone with four wheels," says Eckhard Steinmeier, head of ConnectedDrive.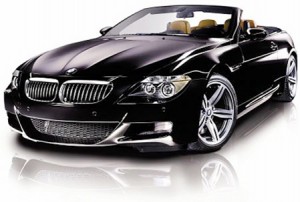 So far BMW's connectivity solutions are compatible with Blackberry.
BMW says developments to include iPhones and Android platform smart phones are in the works.
In South Africa, some BMW passenger cars offer Google, Internet, email and safety features.
Mini,also under the BMW brand, recently introduced Mini-connect, available only for the iPhone users, which allows drivers to plug in a phone function into the car's interface.
Korean car manufacturer Hyundai's premium Equus and Genesis models (not yet available in SA) are fitted with the so-called Blue Link technology, which includes safety features such as crash notification and assistance, location sharing and voice to text messaging among others.
General Motors is introducing MyLink technology in its Chevrolet brands – its electric vehicle Volt and the Equinox (neither sold in SA) on a similar platform used by BMW.
The smart phone connects with the GM vehicle on Bluetooth and offers a variety of safety and infotainment features.
Toyota's attempt is called Entune and will be available later this year, presumably in the premier segment.
The system is mobile application-based and features include news, weather and traffic information streaming and voice-activated search function powered by Bing.com.
And the future? BMW's Steinmeier sees current functions improving.
Speech to text dictation is being developed to up its mobile office functionality.
It's also developing its existing head-up technology, which projects information – such as directions and speed limits shown on the driver's windscreen – evolving to augmented reality realms.
That will mean information superimposed over buildings – such as landmarks and restaurants – as they appear in the driver's view.
Article source: http://www.fin24.com/Companies/ICT/How-cars-are-keeping-pace-with-cellphones-20110331