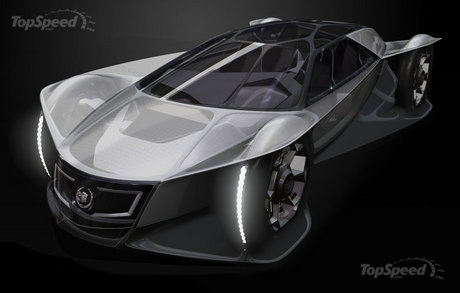 LA's Design Challenge is one of the unquestioned highlights of the LA Auto Show with different automakers showing off their newly-designed concepts that are made based on a "theme" set by the organizers.
This year, the theme was "addressing society's shift toward minimizing consumption of the earth's resources by envisioning an efficient, light-weight, four passenger vehicle with a weight limit of 1,000 lbs that is both comfortable and safe, while delivering satisfactory driving performance without sacrificing the styling consumers demand."
Turns out, when it came time to decide on a winner, the judges had such a hard time picking between the Cadillac Aera Concept and the Smart 454 WWT Concept that they just decided to award the top prize to the two cars.
According to the judges, picking a winner was about as hard as it has been in recent years considering the quality of work that was entered. "Deciding this year's Design Challenge winner was a tremendously difficult decision as the quality of entries has increased throughout the years," the Design Los Angeles judges said. "This year's winners – the Cadillac Aera and the smart 454 WWT – offer two very different visions of the 1,000 lb. Car, yet are equally as amazing. They are both very expressive of their brand; GM is art and science and smart is playful and fun."
Two winners, huh? Can't say we saw that coming. While we did think that the Aera was a front-runner, we didn't expect the smart 454 WWT to actually go home with equal-billing in the top step of the podium.
Adopted From: www.topspeed.com/cars/car-news/index2.html