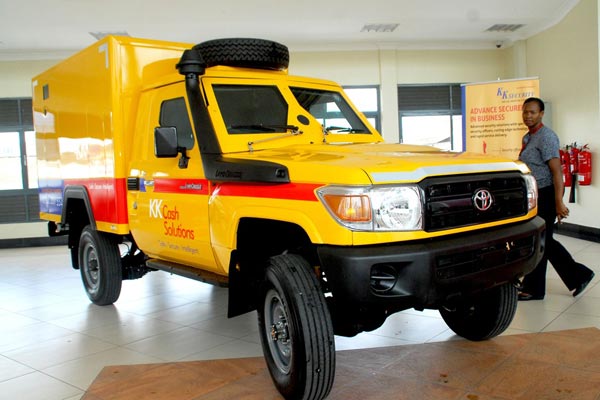 Police are searching for the crew of a security firm after an estimated Sh80 million they were transporting to Central Bank in Nairobi disappeared.
This is after a van belonging to KK Logistics, an arm of KK Securities that handles cash-in-transit, was found abandoned in Mathare area in Nairobi and the crew out of sight.
Police sources said the armoured car was transporting cash from a bank in Westlands to the CBK.
TRANSPORTING CASH
In 2010, a G4S cash-in-transit crew disappeared with more than Sh250 million in Mombasa, leaving the police escort stranded.
Another Sh24 million was stolen in a heist involving a G4S crew in Nairobi. The vehicle was later found abandoned in Nairobi's Ngara area.
In the same year, some Sh25 million was lost after a G4S van went missing at Yaya Centre, Nairobi. The car was later found less than half a kilometre away, with its cargo missing.
In 2009, about Sh150 million was lost by G4S crew while in transit between JKIA and the Netherlands.