CMC Prepares To Cut Jobs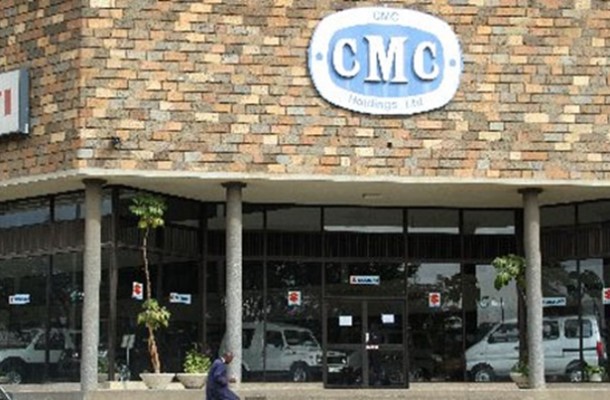 CMC Holdings has given up the legal battler to keep the Jaguar Land Rover (JLR) franchise as the auto dealer prepares to cut jobs amid its planned buyout by a Dubai-based firm.
The layoffs are linked to the loss of the JLR franchise which involved the exclusive sale of cars like Land Rover Defender, Jaguar and Range Rover brands as well as the review of CMC's operations by consultancy firm PricewaterhouseCoopers (PwC).
CMC is looking at a leaner operation anchored on technology to grow profit amid the loss of JLR brands—which accounted for 23 per cent of the dealer's sales of Sh11.7 million in the year to September 2012.
The job loss plan is contained in a takeover offer document offered to CMC shareholders by Dubai-based Al Futtaim Group which is seeking to buy entire shares of CMC for Sh7.5 billion.
JLR threw CMC into a crisis in December 2011 with the announcement that it would transfer the rights to exclusively trade in its brands to RMA from February 2012, prompting a vicious legal battle that ended at the Appeal Court.
Now, Al Futtaim Group has struck an agreement with the auto firm to stop pursuit of the JLR brands in courts in a pact aimed at cutting litigation costs.
"CMC staff who worked in the JLR division were specialist staff… and therefore without the JLR products to sell and service CMC shall terminate the employment of these employees," Al Futtaim disclosed in the offer document.
"PwC is in the process of completing the above exercise (operation review) and may recommend staff rationalisation in the process."'
The consultancy firm was yet to make final recommendations on the review of CMC's operations by December when Al Futtaim's cash offer document was sent to the auto dealer's shareholders.
PwC was hired following a bitter shareholder war which led to the suspension of the firm from trading at the Nairobi bourse. Its brief was to review CMC's organisation structure, remuneration packages, and HR processes.
CMC made a net profit of Sh105.3 million in the year to September 2012, reversing a net loss of Sh181.1 million recorded in 2011.
The company last declared a dividend of Sh0.2 per share for the year ended September 2010 when it made a net profit of Sh406.6 million.
CMC review plans are expected to be concluded by an Al Futtaim-controlled management and board given that the Dubai firm expects to complete the buyout by February 20.
The firm has also barred CMC from launching a fresh legal battle to reverse the transfer of the JLR dealership to rival RMA Kenya in February last year, signalling the multinational's view of JLR's loss as a foregone conclusion.
The Court of Appeal in June dismissed CMC's request for an injunction to stop JLR from transferring its dealership to RMA.
The multinational observed that some former JLR staff with transferable skills may be absorbed in other CMC divisions to fill existing vacancies.
Sources told the Business Daily that CMC was yet to retrench employees following the loss of JLR brands. Workers in the JLR division were estimated at 60.
CMC spent Sh672.7 million on salaries and wages in the year ended September, taking 5.7 per cent of its sales that stood at Sh11.7 billion.
The JLR franchise was CMC's flagship dealership which generated nearly a quarter of its annual sales, with its loss necessitating significant changes to the company's payroll and operations.
Al Futtaim says it will continue with CMC's current business, adding that it will use the acquisition as an entry point to multiple African markets in its expansion drive.
CMC shareholders have until January 24 to accept Al Futtaim's offer which is priced at Sh13 for each of the auto dealer's 582.7 million ordinary shares.
CMC's major owners, controlling a combined 50.6 per cent stake, have already declared support for the buyout. At Sh13, the offer represents a 3.7 per cent discount from the last trading of Sh13.5 in September 2011.
Analysts however see the buyout offer price as generous due to CMC's loss of JLR.
Source: BUSINESS DAILY