COFEK to Join LSK Suit On New Insurance Law
Updated: January 25, 2014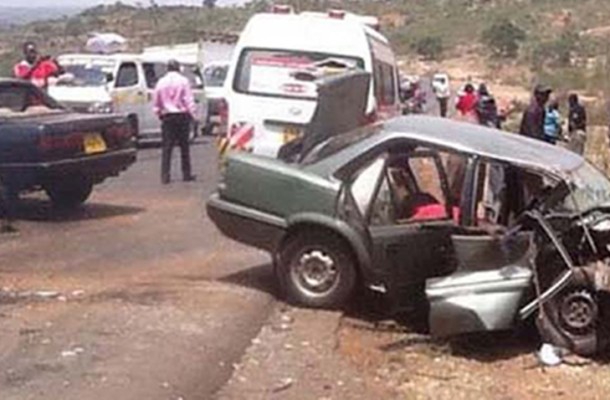 CONSUMER Federation of Kenya wants to be enjoined in plans by lawyers to challenge the Insurance Motor Vehicle, Third Party Risks Amendment Act, 2013.
COFEK said the law which caps compensation to road accident victims by insurance companies at Sh3 million will curtail competition in the insurance industry a move that will not be beneficial to customers.
"We have a problem with that law because you do not make a service mandatory and then at the same time you fix the price. This is in contravention of the provisions of the Competition Act cap 504," Cofek secretary general Stephen Mutoro said yesterday.
All cars driven on Kenyan roads are required to have a third party insurance cover.
The Law Society of Kenya on Wednesday said it has instructed lawyer Fred Ngatia to file a suit challenging the new insurance law.
LSK which said its views on the law prior to its enactment were disregarded said the structured compensation scheme under the new insurance law is designed in such a manner as to deny victims legal representation as matter of right.
"The law seems to be fearing for undercutting but that is the norm in any competitive business environment such that the weak ones fall behind and the strong companies survive," Mutoro told the Star.
He was speaking after a meeting between the Cofek insurance sector committee and players in the insurance industry which was held to deliberate on quality of standards for the industry for better customer engagement.
The standards will be published within two weeks. Mutoro said there was urgency in engaging the public on insurance matters and conducting consumer education as many problems have been reported by customers of the industry.
Citing the example of Westgate terror attack case, Mutoro said he was not suprised by the number of complaints regarding the insurance industry because "its operations are shrouded in mystery."
The Cofek boss accused some of the insurance companies exposed to Westgate claims of dragging their feet to pay claims under the guise of verification of documents yet the have no adequate financial reserves.
Source: theSTAR