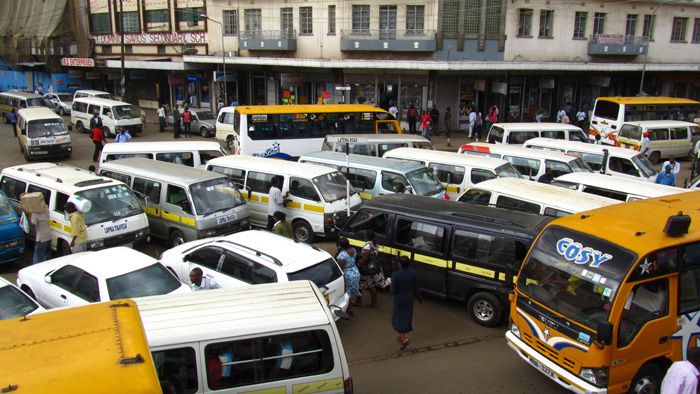 A countrywide crackdown to impound public service vehicles with tampered speed governors will be carried out soon, Transport PS Nduva Muli has said.
Speaking during a meeting with matatu operators over the implementation of cashless system at the KICC yesterday, Muli said the ministry has received information that listed vendors have colluded with saccos to adjust the governors to between 90 and 95 kilometres per hour.
The legal speed for PSVs is 80 kilometres per hour.
The PS said National Transport and Safety Authority and traffic police will conduct "three one-week clinics" accompanied with vendors who are mandated to sell the speed governors.
"Time has come for us to become more forceful because it is wrong for one to tamper with the speed governor. Faulty ones will see the vendors removed from the list of suppliers and the licence of the sacco involved will be revoked," he said.
Muli said the crackdown will be conducted until December.
"Loss of lives has dropped by 50 per cent this year compared to last year due to interventions that have been put in place. We are now grappling with pedestrians who account for 60 per cent deaths, heavy commercial vehicles and boda bodas," he said.
Muli, while responding to the concerns of matatu operators over time left for full implementation of the cashless system of paying fare, urged the operators to ensure that it is implemented.
Operators have complained over various issues arising from the implementation of the cashless system expected to be implemented next month.
"We agreed on these issues and the matatu owners were represented. We are open to adjustments but not to stop implementation. We don't intend to have a crisis, we want to make the sector professional to make it efficient," Muli said.
He urged the saccos to audit the information they gave the ministry when they fitted the digital speed governors.
"The driver and conductor should be employed and have NHIF, NSSF and PIN numbers. This must be met and if you fail the audit, you have to stop operating," Muli said.
NTSA director general Francis Meja said the audit will weed out "bad people" from the sector.
- Source: http://www.the-star.co.ke/