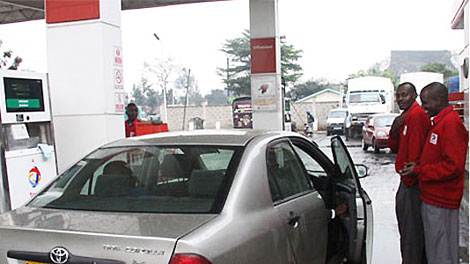 Two parliamentary committees have been asked to look into reasons behind the fall of revenue collected from fuel levy in the last three financial years.
Deputy Speaker Farah Maalim asked the Energy and Constituency Development Fund committees to find the reasons behind the decline.
MPs had wondered why there was a decline in levy yet fuel prices have been rising and Kenyans have continued to buy cars in large numbers.
Roads Assistant Minister Wilfred Machage had said constituencies were getting lesser funds for their roads because of a decrease in the revenue collected from fuel levy.
He said the Roads minister had not reduced funding for constituency roads through the Kenya Rural Roads Authority since 2008.
He was responding to a question by Mumias MP Ben Washiali. Washiali asked the ministry to consider allocating more funds to constituencies that experience heavy rains such as Mumias.
Decreasing allocations
The Mumias MP noted the allocations were on a decrease contrary to the Machage's stand that the ministry had not reduced the amounts.
"The figure has dropped from Sh27 million in 2009 to Sh20 million in the last financial year," said Washiali.
Machage told the House the Kenya Revenue Authority had collected more money when allocations to the constituencies were high.
Gwasi MP John Mbadi complained the amount had reduced by about Sh7 million over the three years yet fuel prices never dropped during the period. He asked the Government to explain why there has been a decrease in fuel levy collection.
Courtesy: The Standard Media