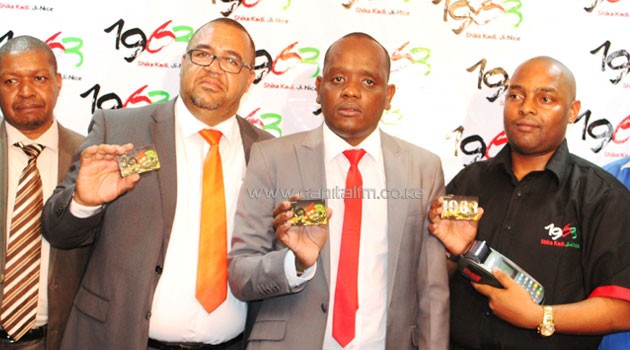 Matatu Saccos have introduced a prepaid card system ahead of the July deadline set out by the Transport Ministry.
Fibre Space Limited has partnered with the Matatu Owners and Matatu Welfare Associations to introduce the cashless system dubbed MY1963 which was unveiled Tuesday morning, with most operators expected to roll out use of the cards in coming weeks.
Over 2,000 cards are already in use in Eastlands, Ngong Road and Kikuyu-Waiyaki Way areas which has delivered an increase of up to 30 percent in revenue collection.
Matatu Owners Association Chairman Simon Kimutai says this move will help stop corruption in the sector by enabling investors to control their cash flow and will also ensure a fair pricing system to stop price hiking during peak hours.
"This card is universal and when you swipe it and if the fare is Sh30 the conductor will insert in the Passenger Terminal Taps. The receipt will show you your balance at the same time the registration number of the vehicle you have used and the name of the conductor. Nobody else will use that card to transact any business. We will be able to put a fare chart in all vehicles and you will be able to know how much you're going to pay either peek hour or off-peak hours," he said.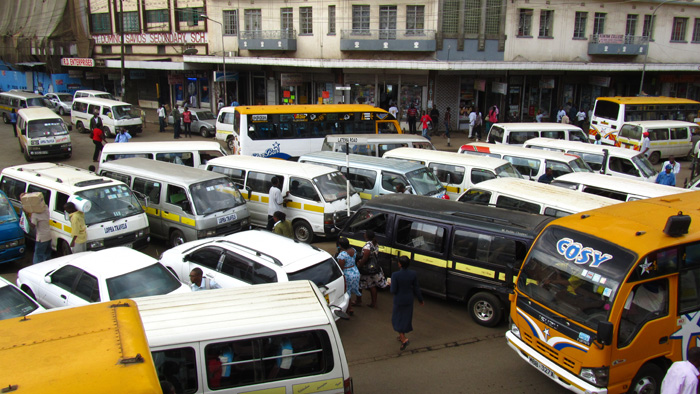 "The matatu industry revenue collected in a day surpasses Sh13 million and 30 percent of that revenue is lost on a daily basis. The launch of the card will help investors in the industry control their cash flows, increase revenue and reduce on losses. Cash collection will be outlawed enabling drivers and conductors to depend on monthly salaries and payroll systems ensuring a stable job employment."
The MY1963 pre-paid card developed and operated by Fibre Space Limited will enable commuters to pay fares by tapping on the Passenger Terminal Taps which are available to all matatu operators from Verve Ko Limited with a security deposit fee of Sh5,000.
Nairobi Senator Mike Sonko says the public vehicles operating the MY1963 card will be fitted with real-time cameras which come as part of a move to upgrade the security regulation of the sector and curb terror attacks currently facing the country.
"We support the matatu chairman and the digital team for this and under the same package we are going to have cameras installed in all of the vehicles both inside and out to identify the passengers who are going to alight. The machine which has a detector which gives out your name and ID number so that when you set the machine and the card is not yours it detects and gives an alert to the operators."
Registration of the card is free where one requires a national identification card, a valid phone number and date of birth information to create individual accounts. Users will be able to load money through M-PESA. The card has a redeemable points system that for every Sh100 you get 1 point.

- Source: http://www.capitalfm.co.ke/